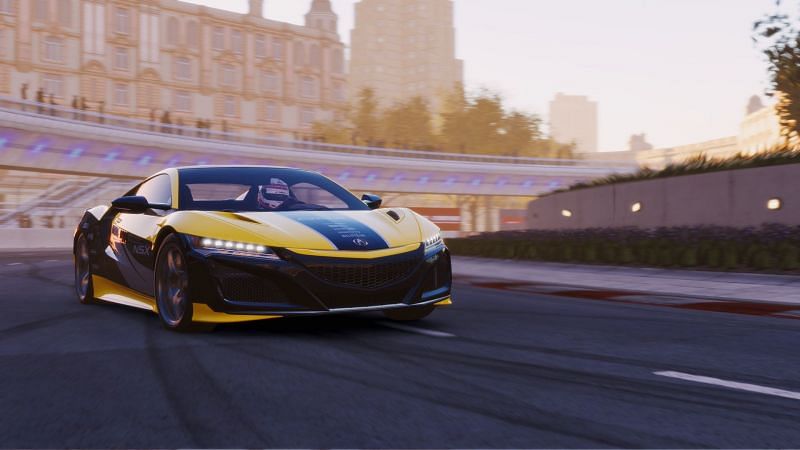 Racing games have always been a mainstay of gaming. The genre has had great success on consoles, with the general idea that a controller is best suited for racing games.
However, over the years, PCs have evolved and now come with controller support, so racing games can make their mark on the PC market. Racing and motor sports are more suitable for a gaming experience, perhaps even more so than conventional sports.
There are also several subgenres within racing games; The two main categories are arcade racing and simulation racing.
The difference is that arcade racers don't focus on realistic driving mechanics and opt for a more accessible game. Simulation style games aim to deliver the most realistic experience: from driving physics to elements like tire temperatures, grip, etc.
Here are some of the best racing games to play on your PC in 2020.
The 5 Best Racing Games to Play on Your PC in 2020
5) Assetto Corsa Competizione
Assetto Corsa appeared out of nowhere and became one of the most popular racing games of 2020. The game features a variety of real-world tracks like the legendary Nürburgring, and the exact replica of those tracks is second to none.
The game feels relatively good when you play with a keyboard, but a controller is always recommended. The simulation mechanics feels great and is a challenge, especially for newbies.
The game isn't difficult to start with as players can adjust the level of difficulty by adjusting the level of templates they need. Over time, players can ride without assistance and are well on their way to achieving record lap times.
Assetto Corsa is one of the best racing sims on the market today and is available for download on Steam.
4) Need for speed: heat
It's been a while since the Need for Speed ​​franchise got a lot of buzz in the arcade game market. However, Heat is possibly one of the best entries in the NFS franchise since the Most Wanted days.
Need for Speed: Heat is essentially two different games that are combined into one amazing package. The day is dedicated to fully legal races where players earn money to improve their vehicles and the like. However, at night, players can really relax and gain street credit.
After the somewhat disappointing Need for Speed ​​Payback, EA had to go back to its roots as a light-hearted arcade racer instead of trying to be a movie. Heat doesn't suffer from an identity crisis and is just plain fun arcade racing game filled with all sorts of gummy bears.
3) iRacing
iRacing is the pinnacle of simulation racing in the motorsport world and for many the gateway to sport. The game opened the doors for players to become professional sim racers.
There are only a handful of games that can rival iRacing when it comes to restoring the true essence of motorsport and the intensity that comes with it. The player and the car must be completely in sync to get a good position in the game.
While iRacing obviously has a steep learning curve and one that might put potential gamers off at first, the game is hugely rewarding once players cross this stage.
It just doesn't get any more authentic than iRacing, and who knows, you might even have a career in sim racing.
2) CARS 3 project
Project CARS is simply a fun arcade franchise franchise, and while sim enthusiasts disapprove of games that are beyond realism, the game is ultimately more accessible to a larger audience.
The game is filled to the brim with the most popular cars in modern racing and its technical brilliance is simply unmatched. With the right hardware, there is hardly any other game that looks and feels as good as Project CARS 3.
Far too much detail is being added to the game and players may just marvel at the technical championship on display. While it obviously doesn't appeal to everyone, this game is the perfect pick for gamers who simply want to tear down circuits in a flashy Lamborghini.
1) F1 2020
Codemasters' F1 franchise has had a fair share of hits and misses, but has gotten better with every iteration, constantly trying to keep up with the latest trends, regulations, and real-world sports abilities.
F1 2020 really is the best game in the series and the most fun racing experience to have in 2020. Although not an arcade racing game, it is still accessible to new racing game fans as they can adjust the difficulty settings and assists to suit their abilities.
The biggest winner of F1 2020 is the MyTeam mode, where players can essentially own and customize their own F1 team – from designing the team livery to uniforms and hiring drivers from the driver market.
Published September 15, 2020, 1:37 PM IST