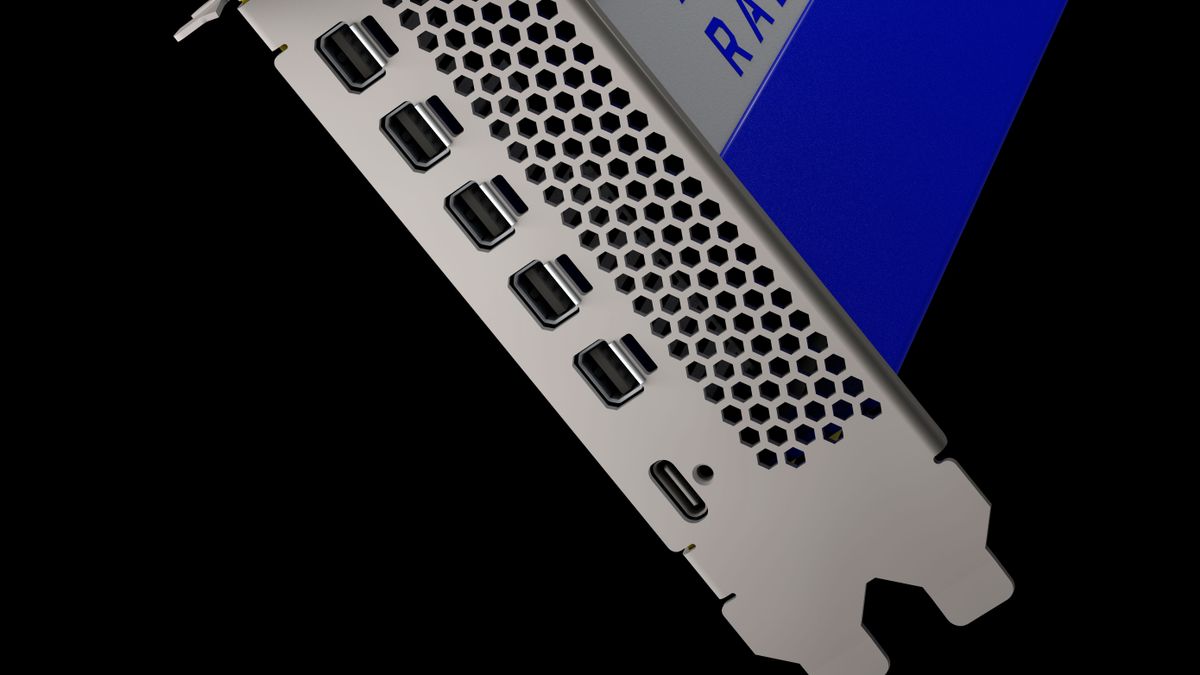 While Nvidia is turning off VirtualLink, AMD appears to be implementing the USB-C port on some Big Navi models that will likely compete with the best gaming graphics cards out there.
An eagle-eyed Redditor discovered a new patch for AMD's open source AMDGPU driver for Linux that supports the USB-C interface. The patch mentions Sienna Cichlid, the alleged code name for the Navi 21-based graphics card from AMD. It's also not the first time AMD has integrated USB-C into a graphics card. The Radeon Pro W5700, which is operated with Navi 10, is equipped with a USB-C port. However, this could be the first time the chip manufacturer has put one on a gaming graphics card.
Despite popular belief, the USB-C port on Nvidia's previous GeForce RTX 20 series graphics cards (codenamed Turing) was not a dedicated interface for VirtualLink. It was just your everyday USB-C interface that Nvidia conveniently used to support VR headsets, a feature that never caught on. You can use it like any other USB-C port to connect your headphones, external SSD enclosures or USB 3.0 hubs, charge your Android smartphone, etc.
AMD's reasons for introducing USB-C in Big Navi are currently unknown. Given the proliferation of USB-C monitors in recent years, the most obvious explanation would be to take account of the new wave of monitors. Even so, AMD will likely give us an overview soon on October 28th when the chipmaker has planned its announcement for the Radeon RX 6000.
Source link