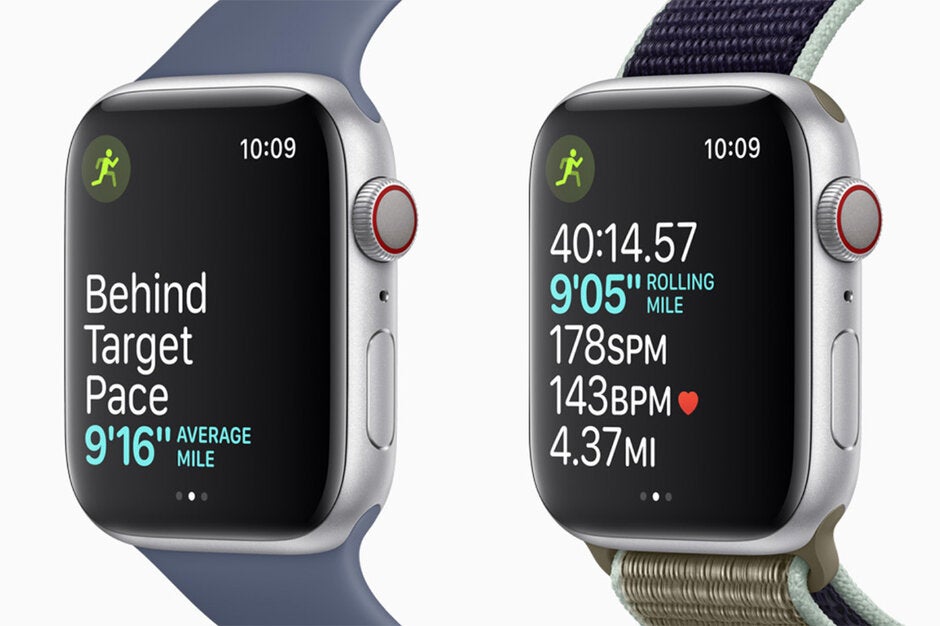 There's a tingling sensation that makes waves in the tech community every time Apple Event is getting closer. We are less than a week away from the next big reveal from the Cupertino boys. To everyone's disappointment, there doesn't seem to be an iPhone announcement on September 15, but wearables fans will be excited as we expect the Apple Watch Series 6 to make its debut. ALSO READ:: Apple Watch Series 6 release date, price, features, and news
When a new generation gadget is introduced, the inevitable question arises: how will it hold up against its predecessor? In this comprehensive Apple Watch comparison, we pitted the old and the new against each other. What̵
7;s new in Series 6? What was broadcast? Is it worth upgrading if you already have a Series 5 on your wrist? Read on to find out!
Jump to section
Design and display
Apple has always been very meticulous in designing its devices. Everything is really well thought out and form meets function in perfect synchronicity. Perhaps that's why the Apple Watch has kept its design since it debuted in 2015. In this regard, the Series 6 will come as no surprise. We're not talking about a hunch here, we're talking about a leak, as an Apple Watch Series 6 x-ray wanders around the internet as you type.
The above leak was kindly provided by Mr. White who has been a fairly reliable source of Apple information in the past. As expected, the design of the Apple Watch Series 6 is almost identical to the previous generation. While there are still some uncertainties and we may see sharper edges and a flatter screen in the final Series 6 shape, everything points to evolution, not revolution.
Also read: See the Apple Watch 6 vs Series 5 X-rayed for your viewing pleasure
When you talk about the display, expect the same always-on Retina screen from Series 5. The big difference is the omission of the Force Touch. Apple ditched the 3D Touch feature after the iPhone XS / XS Max and now the company appears to have removed the feature from the Apple Watch Series 5. The proof? In the guidelines for user interfaces, Apple urges developers to move items that Force Touch has previously accessed.
Software and performance
With every new generation of Apple Watch, there is a leap in performance thanks to a new chipset. There's no reason to believe the Series 6 will be any different, though the exact performance gains remain a mystery. A major hardware upgrade does come with the Series 6, however. There is a pulse oximeter sensor built in that takes health and fitness functions to new skies. Sleep tracking should be the next big difference, but Apple provided that functionality with the watchOS 7 so both Series 5 and Series 6 can watch over your sleep.
Also read: Best Apple Watch Apps
Here are all of the new watchOS 7 features expected in Apple Watch 6:
Part the face
More than one complication per app can appear on a watch face
More workout app modes: core training, dance, functional strength training, and cooldown
Sleep tracking
Bike instructions
Tracking the listening time of headphones
Also read: Here's how to install watchOS 7 beta on your Apple Watch and test the sleep tracking function
battery
The battery life is always important with a smartwatch. Apple claims the "Apple Watch" Series 5 offers 18 hours of battery life, which we tested and confirmed in our Apple Watch Series 5 review. The latest leaks show that a 303.8 mAh battery has been certified by the Korean regulator, KTR. The current "Apple Watch" series 5 has a 296 mAh battery. Given the new features and sensors in the Apple Watch Series 6, we should expect roughly the same battery life of around 18 hours.
price
We expect the 6 series to replace the 5 series and the prices of the new model to stay the same:
Apple Watch Series 6 40mm WiFi: $ 399 for the aluminum sports model
Apple Watch Series 6 44mm WiFi: $ 429 for the aluminum sports model
Apple Watch Series 6 40mm Wi-Fi + Cellular: $ 499 for an aluminum sports model
Apple Watch Series 6 44mm Wi-Fi + Cellular: $ 529 for an aluminum sports model
Also read: The best Apple Watch deals right now
Source link