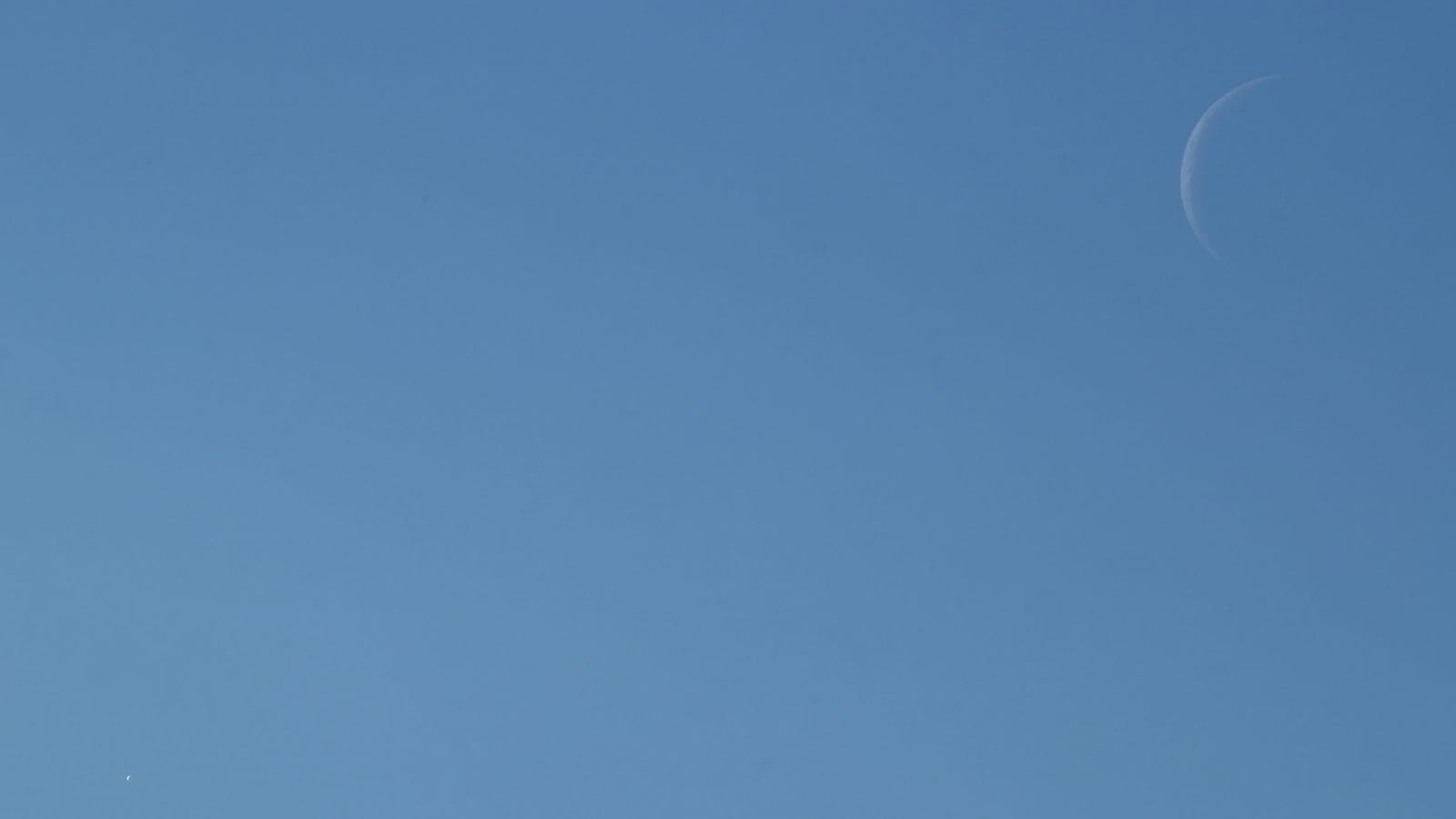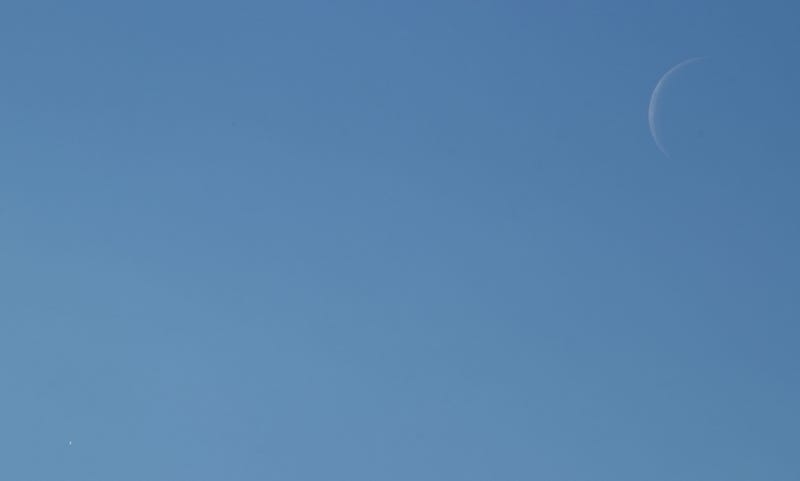 Astronomer Steven Bellavia at the Brookhaven National Labs shot a pretty picture of Crescent Moon last Monday, which he shared with Gizmodo. Can you see what's so special about it? Go ahead and check it carefully.
…
. 1
9659005] There is a small Crescent planet Venus!
And in close-up:
Venus, a globe like our own earth and our moon, has phases. Since it usually looks like the brightest star in the sky only to the naked eye, it is difficult to detect these phases without a telescope. Bellavia was able to capture both crescents in a single image. He used a Canon EOS Rebel SL1 camera body with a Sigma 70-300mm lens (and presumably a tripod), which I'd just like to point out, because I'm just starting to take pictures, and did not think you'd get so good could be pictures of the sky with affordable amenities.
Have a nice weekend!
Source link