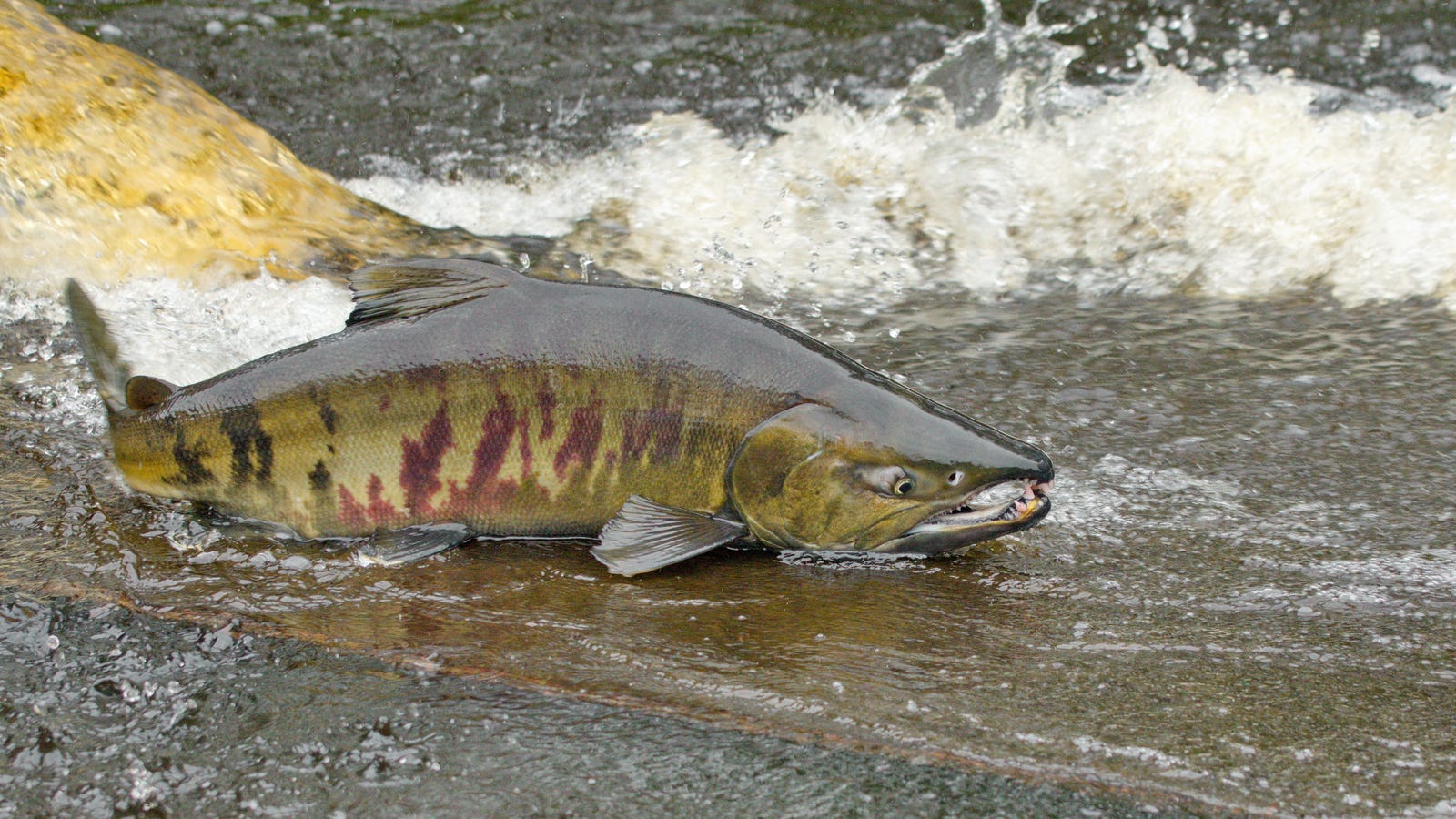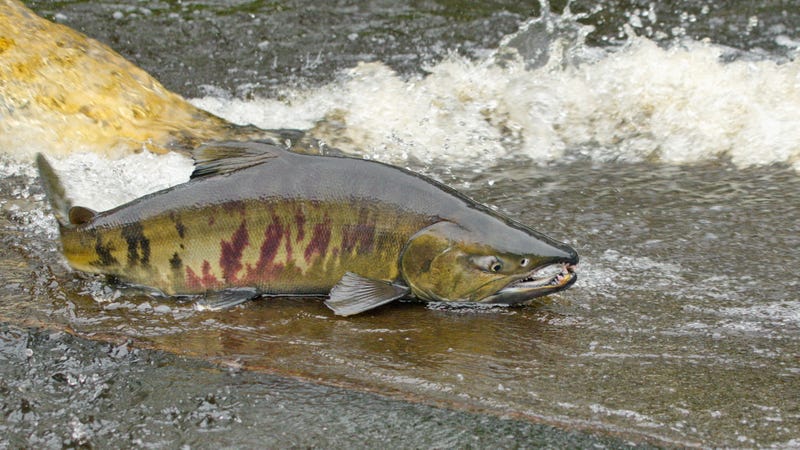 The salmon will do anything to make babies. You will even seem to run on oncoming traffic.
Amazing material, recorded earlier this week, shows Kumpellachs near the Skokomish River in Washington state, which literally crosses the road. Bud salmon usually spawn in November and use the river to reach rivers where eggs can be laid and fertilized. In the age of people playing with everything, roads have become a way to reach those spawning grounds. Now happens every year. The Skokomish River tends to be flooded with rain, and floods that cross the freeway are a dangerous shortcut for salmon trying to reach their spawning grounds. It's possible that salmon have crossed decades of flooded freeways, reports Aaron Dufault, a political salmon analyst at the Washington Department of Fish and Wildlife, who spoke with the Canadian Broadcasting Corporation about salmon, but the National Oceanic and Atmospheric Administration calls two salmon populations vulnerable: one in the Columbia River of the state and another that travels through the Hood Canal, into which the Skokomish River flows. It is not clear if these street cruisers are part of a threatened group, but their behavior definitely poses a threat to the people involved in it. Obviously, all of this is unintentional on the part of the fish, who simply follow the stream of water, as evidenced by a Washington Department of Fish and Wildlife.
Most of these fish are salmon, per Dufault, so all deaths A fish that is stranded or hit by a car has no major impact on the overall population. "Even if there are wild fish, we still get plenty into this river to sow the habitat, so there is no need for protection," he told CBC.
However, crossing a barely water-covered road is a lot of energy energy that salmon could otherwise use for its long journey. It's a reminder of how human decisions ultimately affect the animals that were long before us, or our roads or cars. What a wild ride.
[CBC]
Source link