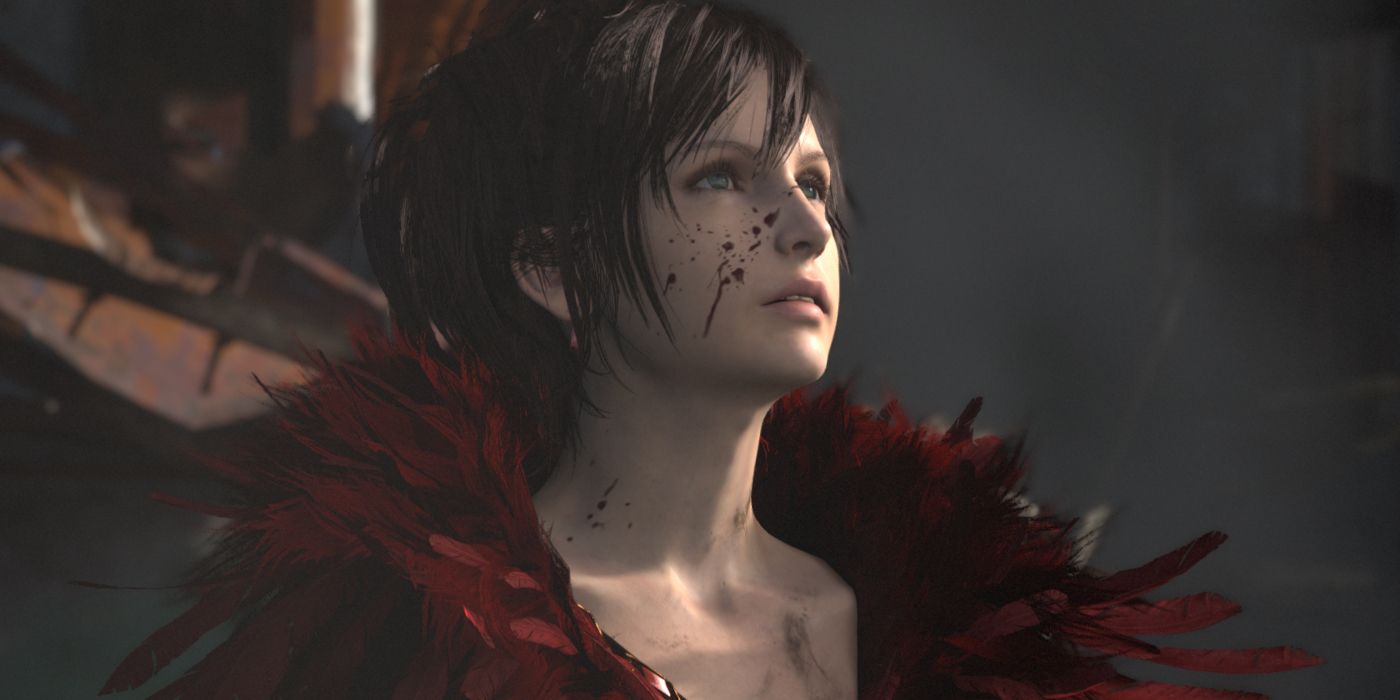 A tweet sent and deleted by the Final Fantasy brand manager points to an important announcement from Final Fantasy at the upcoming PS5 showcase.
The announcement of a new one Final Fantasy could happen next week as a deleted tweet points to a reveal on PS5 Showcase. The last entry in the mainline series was Final Fantasy XV, which was released in 201
6 as Square Enix was busy with other projects related to the franchise. However, this year's massively successful followed
Final Fantasy VII Remake
whose cliffhanger ending only made JRPG gamers want more.
As for the other time consuming endeavors, Final Fantasy XIV is one of the most popular games in the series, both with fans and critics. The fact that the game is an MMO means that it receives regular content updates and provides a steady stream of revenue for Square Enix, so much of the corporate focus is required. The other big project that is taking Square Enix's time is the sequel to Final Fantasy 7 Remakewhose development was influenced by the pandemic. So it's not surprising that players haven't heard about the next major entry in the series.
Keep scrolling to read on
Click the button below to start this article in quick view.
Related: Sony Reveals PS5 Upgrade Branding for Game Boxes
Sony has announced that a PS5 showcase will be held on September 16, which is expected to include a price, release date and new exclusive products for the system. It is also very likely that Final Fantasy XVI or another title will be announced at this event; according to the Twitter fansite PS5Countdown, Final Fantasy Brand manager Shinji Hashimoto posted a tweet showing his excitement for the PS5 Showcase event before quickly deleting it. To say the least, on this very strange step of distancing yourself from an otherwise harmless tweet, fans' heads are spinning with possibilities.
Square Enix General Manager and Final Fantasy Brand Manager Shinji Hashimoto responded enthusiastically to the # PS5 Showcase event and then quickly deleted the tweet. This sparked new rumors that FF16 will be announced for # PS5 on Wednesday 👀 (Keep In Mind A @ FF16_JP Account Is Up) pic.twitter.com/tOmQZ3CQJe

– PS5COUNTDOWN (@ PS5Countdown) September 13, 2020
Sony has to bring out the big guns next week as Microsoft has moved focus away from the PS5 with the price and release date announcements for the Xbox series. The PS5 had the better game announcements during the unveiling event that summer, especially now Halo Infinite has been delayed so it can easily regain the crowd on the exclusive front. If Sony wants to bring attention back to the PS5, then a Final Fantasy 16 Announcing during the showcase event is one way to do this, especially if it's a timed exclusivity deal Final Fantasy 7 Remake Has. It is also possible that Hashimoto's tweet referred to a next-gen version of Final Fantasy 7 Remake, This could fall under the one-year exclusivity deal that Square Enix has signed with Sony.
It's been a few years Final Fantasy XV was released and Square Enix halted development of this title when the remaining DLC ​​was canceled. As such, players feel long overdue for a new one Final Fantasy Title, even if it's just a teaser or a loose release window for a PS5 version of Final Fantasy XV or VII remake.
Next: PS5 Limited Stock may mean pre-orders are just one way to get one at launch
The PS5 should appear in the Christmas season 2020. The PS5 showcase takes place on September 16 at 1 p.m. Pacific time.
Source: PS5Countdown
Cobra Kai: Daniel LaRusso forgot the most important lesson from Mr. Miyagi
About the author