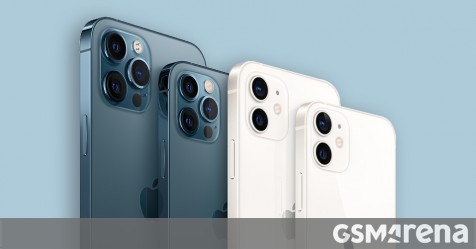 Typically, Apple starts pre-ordering its new devices at midnight local time in each country. However, this year Cupertino decided to start pre-orders worldwide at the same time.
For the US, the launch is at 5:00 a.m. PDT, just like Canada. The start to the east to Great Britain is at 1:00 p.m. CET, a little further to Germany. The start time is at 2:00 p.m. CEST. After moving to Australia, the start is set at 11:00 PM AEDT.
Taking into account the different time zones, the start takes place simultaneously (midday UTC). This means that some of you may need to get up early, while others may need to stay up if you want to be the first to place an order.

As a reminder: You can pre-order the two 6.1-inch models iPhone 12 and iPhone 12 Pro this Friday. They will be delivered from Friday next week. The iPhone 12 Pro Max and the iPhone 12 Mini can be booked from November 6th.
See the pricing table in this post for a breakdown of the cost of each model in different countries. Apple has prepared new accessories that work with the new MagSafe wireless charging system along with a 20W wired charger. In case you missed it, the iPhone 12 series doesn't come with a charger in the box – and neither does older models (neither does EarPods).
Source link