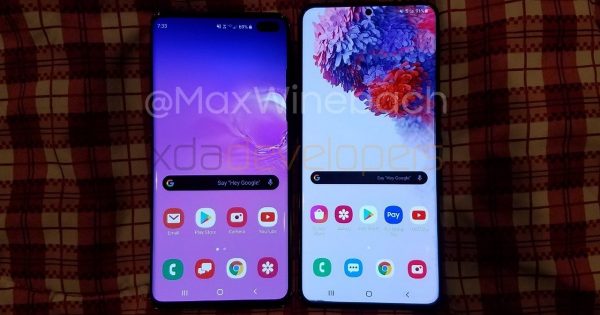 Many details of the Samsung Galaxy S20 + are confirmed by an early practical test. Samsung does not announce its new product range until February 11th. However, since the phone appears to be in public, you shouldn't be surprised if you see so much leaked content.
Thanks to XDA we can essentially confirm that the Galaxy S20 + will offer a display with a refresh rate of 120 Hz, which is said to be 6.9 inches in size. In the phone's settings menu, users can choose between 60 Hz for longer battery life and 120 Hz for smoother scrolling and improved animation. While the resolution of the display is specified at a maximum of 3200 x 1440, this practical application has confirmed that the owner is limited to an FHD + resolution using the 120 Hz setting fingerprint reader. This is not really surprising news, but it is not yet clear whether Samsung is using Qualcomm's new 3D Sonic Max reader or an earlier iteration.
The last piece of information could upset a few people, so let's just tear it up like a plaster. The Galaxy S20 does not have a headphone jack. 💀
Below you get a look at the phone.
Galaxy S20 + 5G to touch
// XDA
Source link