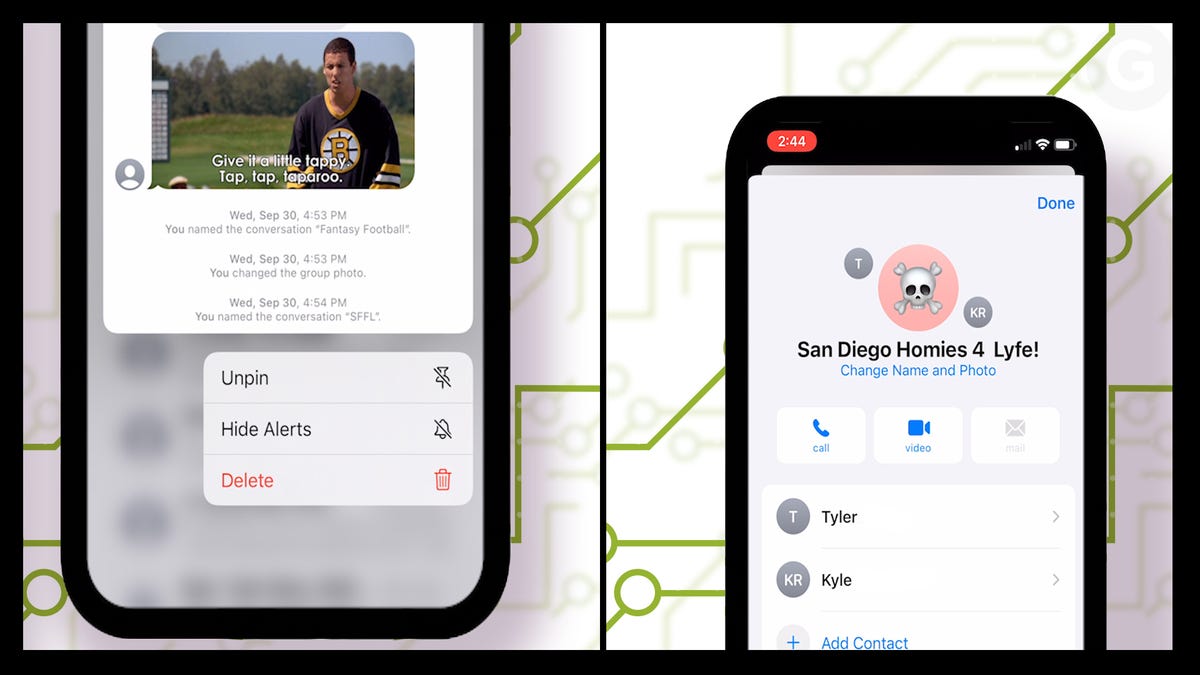 iOS 14 was introduced in September with a completely new look and feel: for the first time, you can customize everything about your home screen, your app icons and much more. With all the changes, you'll be forgiven for missing out on a few minor changes, including a ton of new messaging features that make it easier to get your text written – especially the group chats. I don't know about you, but mine got out of hand during the pandemic.
The messaging features of iOS 14 allow you to organize your chats in a number of ways. You can now pin conversations to the beginning of messages you will see them first; Just long press a thread to hold it in place (long press again to loosen). You can also tag group chats with emojis or photos to separate them from the package by tapping the 'i' at the top of the conversation for information. Within a group chat, you can create a thread by replying specifically to one person. Just enter the person's name, then tap the contact card that will show the information. You can also be notified if someone answers you directly. Open Settings, tap Messages, and scroll down to Mentions. Enable the Notify option.
Check out the video above to see these tips in action.
And as always, if you have any technical questions for us to answer (either to satisfy your own curiosity or to share with a loved one in need of guidance), write them in the comments.
Source link