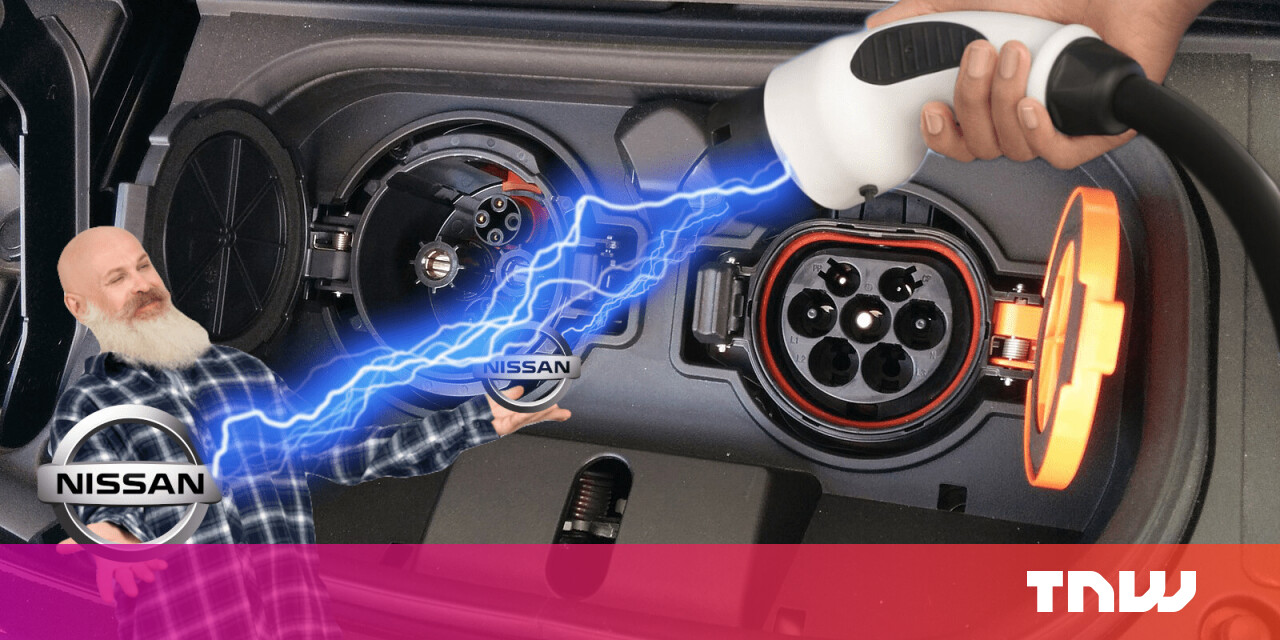 It's been a while since Nissan launched a new electric vehicle. Given the popularity of his cute Leaf, people were understandably thrilled today when he unveiled his new high-range Ariya crossover SUV. But there is something else drivers should be happy about.

Nissan has omitted the CHAdeMO connector on the leaf in favor of a CCS connector (Combined Charging System).

[Read: German court slams the brakes on Tesla's bogus 'Autopilot' marketing]

If you are not up to date with the charging of your electric vehicle, CHAdeMO and CCS largely do the same job: you have to provide a fast charging connection for your electric car. Read more about CHAdeMO here and here about CCS.

In practice, there is no real advantage over the other ̵

1; except that their popularity and the availability of compatible charging stations vary worldwide.
It doesn't matter much in the UK. According to the Zap map, there are approximately as many CHAdeMO charging points as CCS.
It is similar in the United States, where there are only slightly more CHAdeMO locations in the country. However, when it comes to actual connectors, CCS clearly outperforms CHAdeMO. By June 2020, there were 5,106 CCS connectors in the United States, which corresponded to only 3,993 CHAdeMO branches.
The important limitation here is that CCS grows faster and is supported by more vehicle manufacturers than CHAdeMO. When the Nissan Leaf first came on the market 10 years ago, CCS was still three years away from its launch. Therefore, there was only one real option for DC fast charging.
In addition, CHAdeMO was developed with the participation of a large number of Japanese car manufacturers. Nissan is from Japan and followed this example to support this standard.
Over time, CCS appears to be the dominant standard in the US and Europe. Even if the two connections are now level, Nissan is helping to make its cars more practical in the long term by moving away from CHAdeMO. It's nice to think that charging this car will only make it easier with this smart move.
HT – InsideEVs
Phew, hey you!
Would you like to receive the funniest daily tech newsletter in your inbox for FREE every day? Of course: Sign up for Big Spam here.