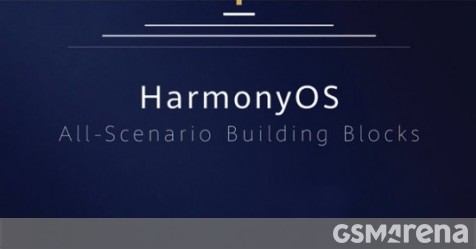 A year ago, Huawei introduced its own operating system – HarmonyOS. Today, CEO Richard Yu announced HarmonyOS 2.0 during the keynote speech at the annual Huawei Developer Conference and it will finally be rolled out to more devices.

The operating system has cross-platform functions from the ground up, ranging from smart TVs and smartwatches to car head units and of course smartphones. Yu mentioned that the first smartphones with Huawei's own operating system could arrive sometime next year, although there were no details. It seems that it will be limited to China at first.
The HarmonyOS 2.0 SDK for smart TVs, watches and car head units will be available from tomorrow, while the version for smartphones will be available later in December.
In addition, Huawei unveiled its OpenHarmony project, which is an open source version of HarmonyOS that is similar to AOSP (Android Open Source Project). It will soon be open to developers and will support devices with only 128K (yes, kilobytes) of RAM.
HarmonyOS is all about multi-screen functionality with seamless continuity and adaptive UX elements suitable for a wide range of devices. Huawei is also promoting improved security, intelligent speech recognition and fast data transfer across devices.

HMS Core 5.0 was also described again in detail and brought over 12,000 APIs from 7 service categories. Huawei also announced its HMS app ecosystem, which has now reached 96,000 apps and is supported by 1.8 million developers.
The full keynote on the Huawei Developer Conference can be found below:
Source link