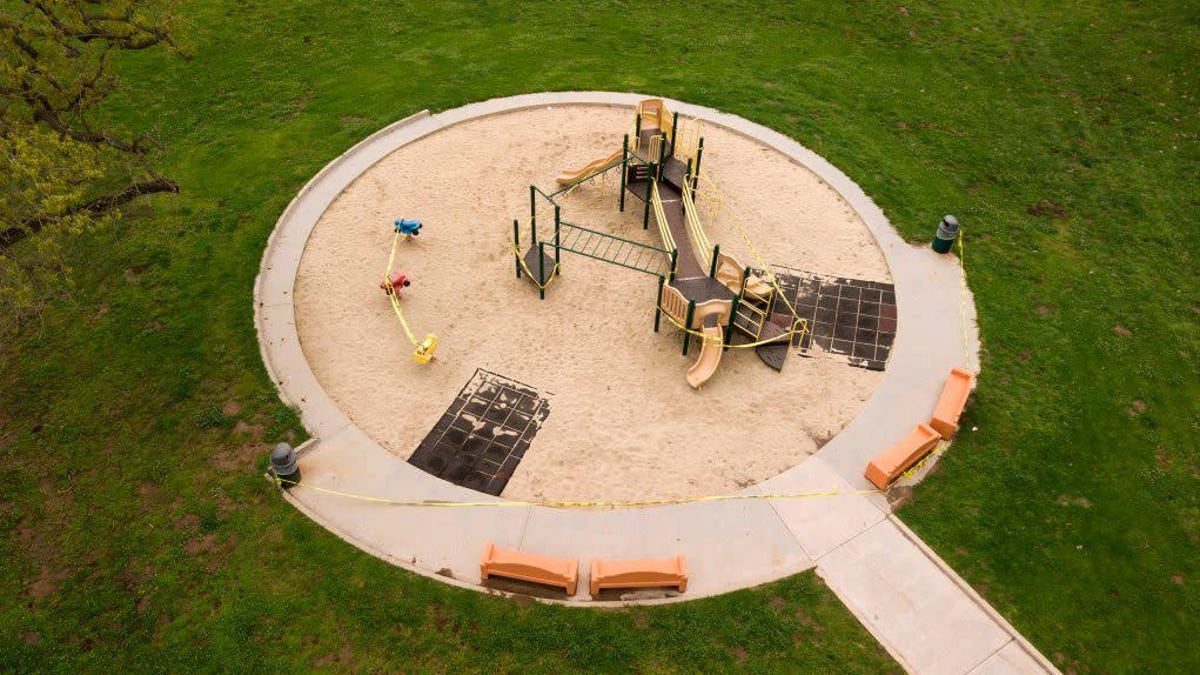 A new case report from the Centers for Disease Control and Prevention increases growing concern about how safe it will be to reopen schools during the current pandemic. It describes an outbreak of Covid-19 in an overnight summer camp in Georgia last June, in which hundreds of children of all ages and adolescents ultimately tested positive for the novel corona virus.
According to the CDC Weekly report on morbidity and mortalityThe night camp was opened on June 17 after the state loosened the restrictions on May 31 that allowed the camps to work again. The camp had a three-day orientation for over 200 employees and trainees and welcomed its first group of children on June 21. A total of more than 300 children took part in the camp.
Two days after this first session, on June 23, an employee was sent home after experiencing chills the day before. A day later it was confirmed that they had Covid-19. The camp started sending children home on that day and closed until June 27th. On June 25, local health authorities and the CDC began investigating the outbreak and advised each camp participant to be tested for two weeks and to isolate themselves if this was positive.
Health officials were able to receive post-camp test results from 344 people, or 58% of all participants. Of these, over three quarters (260 people) tested positive, with high infection rates in every age group. 51% of children ages 6 to 11 with known results tested positive. likewise 44% of 11 to 17 year olds; and 33% of people ages 17 to 21.
It is possible that some of these people caught Covid-19 somewhere outside of the camp, either before or after their visit. But that alone would not explain the very high infection rate among campers. And if anything, it's likely to be underestimated because data is missing on more than half of the people who were there.
G / O Media can receive a commission
The results, according to the authors, "show that SARS-CoV-2 spreads efficiently in a youth-oriented night environment, which leads to high attack rates among people of all ages."
Given the fact that schools – the most youth-oriented institutions around – are weeks away from opening this fall, the effects of this camp outbreak are alarming, to say the least. What makes it more scary, however, is that the camp seemed to follow most of the safety guidelines that the CDC recommended for camps. This included that every participant had a negative test result at least 12 days before entering the camp; Disinfection of frequently visited areas and devices; and encouraging distancing, if possible.
Perhaps it was crucial that only employees had to wear masks, whereas according to the report, the campers themselves were not. The camp also did not appear to improve ventilation of buildings by leaving doors and windows open as recommended. And the children took part in both outdoor and indoor activities, including "daily singing and cheering".
Children continue to be at low risk of serious illness due to Covid-19, and the authors found that many of these outbreaks had no symptoms. However, this is only the latest proofs to indicate that children can easily spread the coronavirus. And that may not be a good sign for the many adults who work in schools or for those who are waiting for their children at home.
Source link