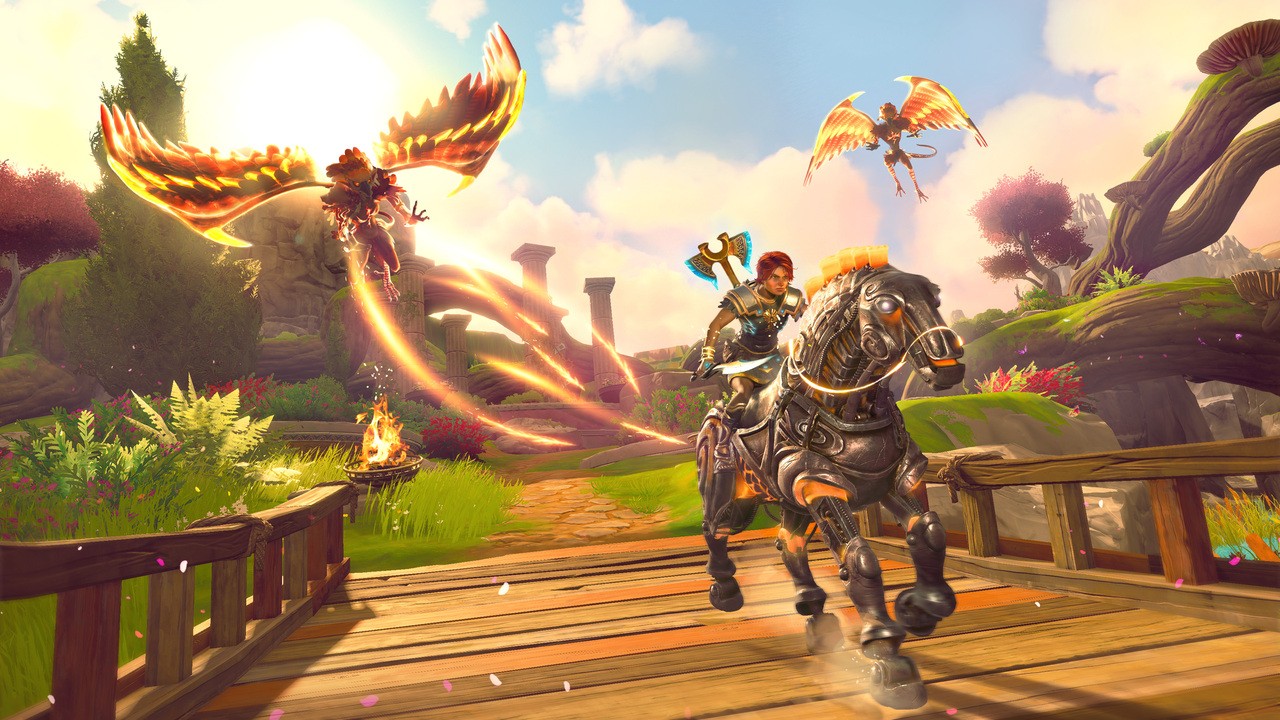 Ubisoft streamed Immortals Fenyx Rising for over an hour after it was re-revealed earlier this week, and it goes without saying that this is our best look at the open world game yet. The video features general exploration, combat, and loads of puzzles.
While we think the screen is a little cluttered at times – especially during some fights – there is definitely promise here. And if you've played Assassin's Creed Odyssey, you'll find there are much of similarities. It even looks like Fenyx – the customizable protagonist – is sharing some animations with Odyssey's sibling heroes. Not a big surprise considering that Immortals is developed by the same team.
But the best way to describe immortals is Odyssey meets The Legend of Zelda: Breath of the Wild. The inclusion of physics-based puzzles screams Nintendo̵
7;s open-world blockbusters, and the colorful art style certainly exudes a similar vibe here and there.
What do you think of immortals? Could it be one of your first PS5 games or do you need to see more? Get started in the comments below.
Source link