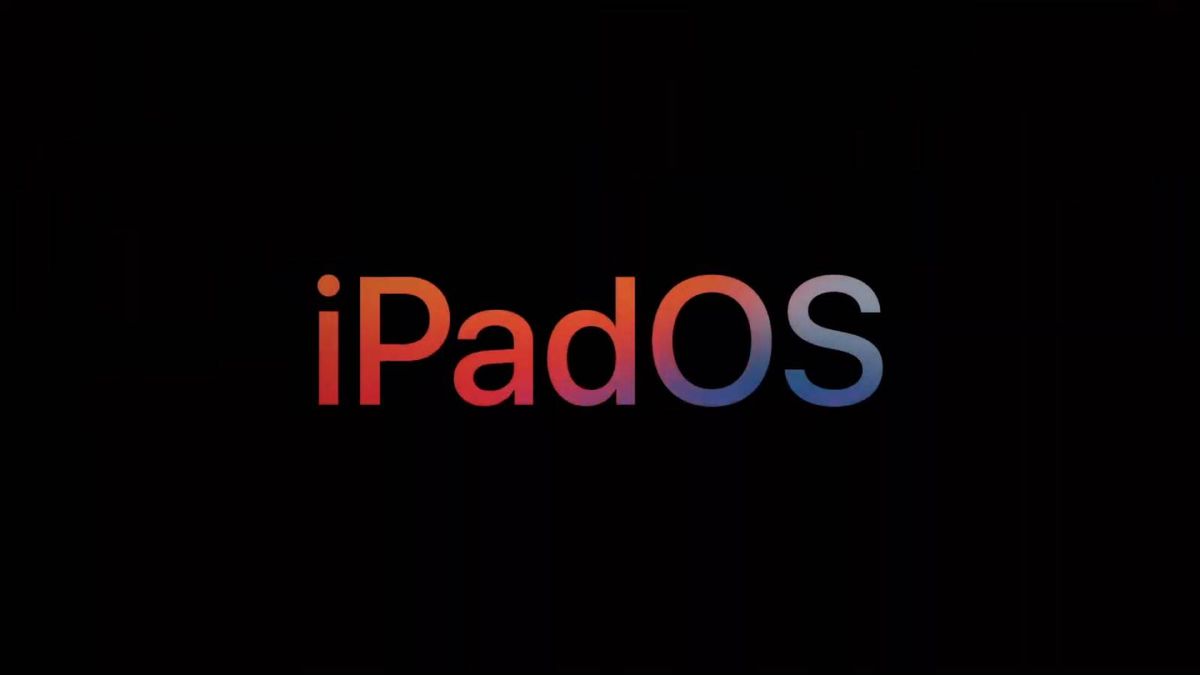 Although iPadOS 14 has not yet been officially released for all compatible iPads, the beta was recently introduced to everyone in the Apple Beta software program, so we were able to test an early build of it.
iPadOS 14 is the new operating system update that will be available on many iPads towards the end of 2020. It offers a number of new features (many of which are also included in iOS 14) that people have asked for.
We've been testing iPadOS 14 for a few days now and see which of its features are great, which of course fit the way we use our iPad, and which may actively change the use of a tablet.
We have divided the new features into three categories: the good ones, which we thought were useful or as a large part of the iPadOS 1
4 experience; the bad we found didn't work well or we ignored it completely; and the missing or features that were announced as part of iPadOS 14 but don't appear to be in beta.
iPadOS 14: the good
One of the most anticipated features of iPadOS 14 was the ability to turn notes written with Apple Pencil into actual text for text entry fields, and we're pleased that this seemed to work even better than expected.
If we selected a text entry field, we could pick up and write on the Apple Pencil, and the iPad generally recognized what we had written. Keep in mind that we have terrible handwriting and the results returned were largely correct.
We would imagine that people with proper handwriting will find this function without errors and that even more chaotic writers will not be disappointed. It's not clear if the AI ​​can learn to better understand your handwriting over time, but that would be neat.
With the Apple Pencil you can not only write, but also edit text with it. Drawing a horizontal line through text selects everything for easy editing and adding a space adds a space. We can imagine that this really helps people as they are easier than using your finger for the same functions.
Another nice feature for iPadOS 14 is the improved search bar as we found a small change that speeds up the navigation of the operating system. In the past, when you searched, apps that seemed to match your search were displayed below the search bar. If you start typing now, the app that most closely matches your search term will be automatically added. If you hit enter, this app will open immediately.
For example, if we typed "gm", Gmail was automatically displayed and we just had to press Enter to open it instead of reaching for the screen to open it. This saved a few seconds each time we wanted to open another app.
iPadOS 14: the bad
Apart from the Apple Pencil text conversion, widgets are the other expected feature for iPadOS 14 (mostly an iOS 14 feature) and we are very disappointed with the iPadOS 14 beta implementation. Hopefully this will change when the iPadOS 14 is fully introduced is.
Currently, iPadOS 14 widgets can only be displayed in the sidebar of the home screen, which already contained rudimentary widgets. It doesn't seem that you can move them out of this position, which ruins the expected adaptability.
The widgets are currently only available for certain Apple apps such as Apple Music or Apple Maps, which means that the selection is very limited. Probably, app developers will all need to work on creating their own iPadOS widgets before more are available. This can take a long time, especially if some developers don't consider it necessary.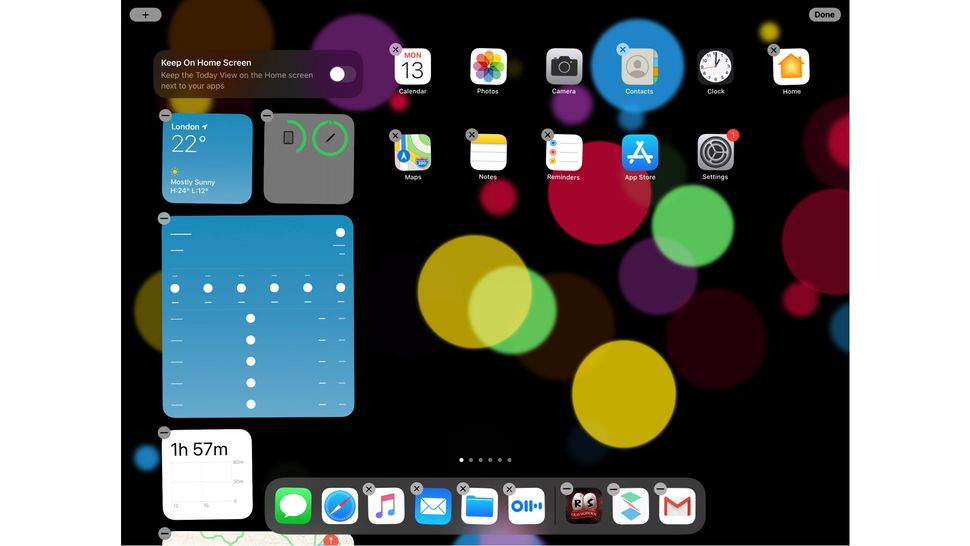 In addition, the widgets we tested initially failed to pull through statistics. The weather and screen time widgets showed blank boxes no matter how many times we tried to set or reset them until some (but not all) statistics strangely appeared to be unsolicited when writing this article. This seems to be a bug and is likely to be fixed for future iPadOS 14 beta builds.
Another dubious change is "compact notifications," which are supposed to make notifications smaller and less intrusive when you're watching content or playing games. We didn't notice a big change in the notifications at all, except that sometimes they didn't even appear. Is this part of the function or not? Your guess is as good as ours.
iPadOS 14: all missing functions
Many features that were confirmed or rumored to be part of iPadOS 14 are simply not available in beta as far as we could find them.
As far as we can tell, the "power saving mode" that was supposedly part of the operating system update is not here – it is not mentioned in the "Control Center" or "Battery" section of the main menu.
The security feature for iOS 14, which should be available on the App Store and appears to list all of the permissions an app requires from you to help you decide whether to download it, doesn't seem to be there either.
When we looked at the App Store lists of various apps, there was no such feature, but hopefully this will be available in later iPadOS 14 betas.
The revision of the iPadOS 14 sidebar doesn't seem to be present, at least in certain apps, since some of the only difference we've noticed is that it looks a little different. However, other apps have more detailed sidebars.
So there are some features that are not available in the iPadOS 14 beta, but their absence is not a cause for concern as Apple betas do not always include all of the confirmed features. Instead, Apple probably just wants to test some of the most anticipated features to make sure they're right.
In the next beta version of iPadOS 14, we hope that some of the widget issues will be fixed, and possibly some of the features in this omission list.
We will continue to test iPadOS 14 in case there are some features hidden in the operating system that Apple has not mentioned and that have not been discovered.
Source link