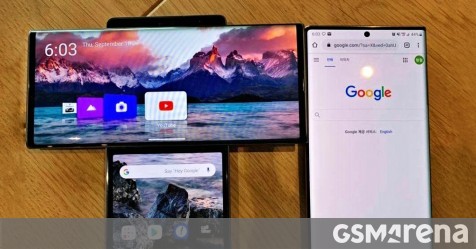 LG's upcoming Wing has been a huge eye catcher lately for pretty obvious reasons. The design is more "out there". So much so that we'll take every opportunity to take a closer look. That's exactly what a pair of new Live Photos offers – a running LG Wing device alongside the Samsung Galaxy Note20.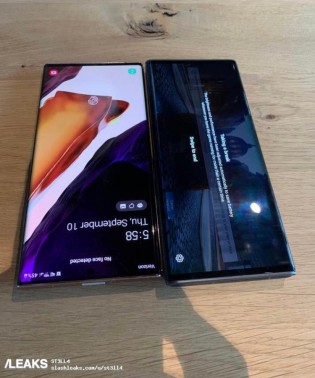 Left to right: Samsung, LG Wing * LG Wing, Samsung
The unfortunate angles of both shots make it a little difficult to get the dimensions right. However, the LG Wing appears to be a bit larger than the Note20, which is recorded as measuring 161.6 x 75.2 x 8.3 mm. In all fairness, it wasn't particularly difficult to estimate the comparative size between the two, given that the Note20 has a 6.7-inch 20: 9 display with quite narrow bezels. While leaks suggest a 6.8-inch display on the LG Wing. We don't really know the aspect ratio of the latter, but it can't be drastically different. In addition, the bezels look significantly larger, which leads to a larger footprint. And that without taking into account the additional scope of the two-part design. An aspect for which we do not yet have the right yardstick.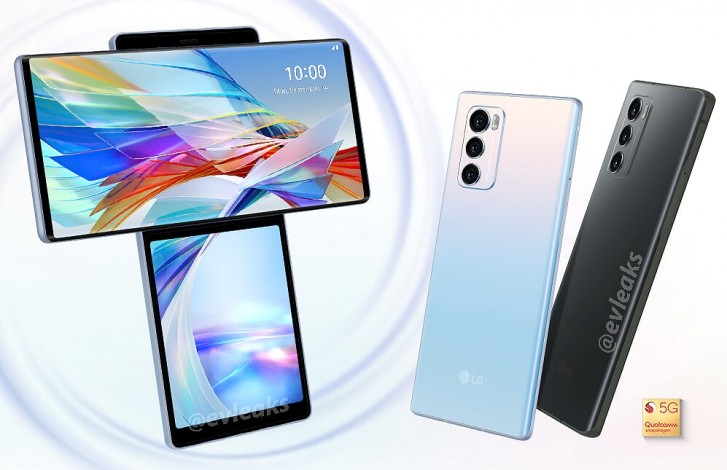 Before we summarize the other details we currently know about the LG Wing, the source for these photos also mentions that the phone has an "exclusive user interface (-smart TV like)". This has also appeared in previous rumors. This time, however, we have a look at some carousel-style 3D shortcuts on the phone's main display. That's more than likely the UI in question. We're not sure why LG felt the need to include it, or how big the UX role it actually plays. One nice thing, however, is that the smaller secondary display appears to be completely independent of the first while that particular UI is active. In contrast, we specifically saw the Asphalt racing game use both panels in an LG teaser, much like the ROG Phone 3 with its TwinView dock accessory. That opens up some interesting use case discussions.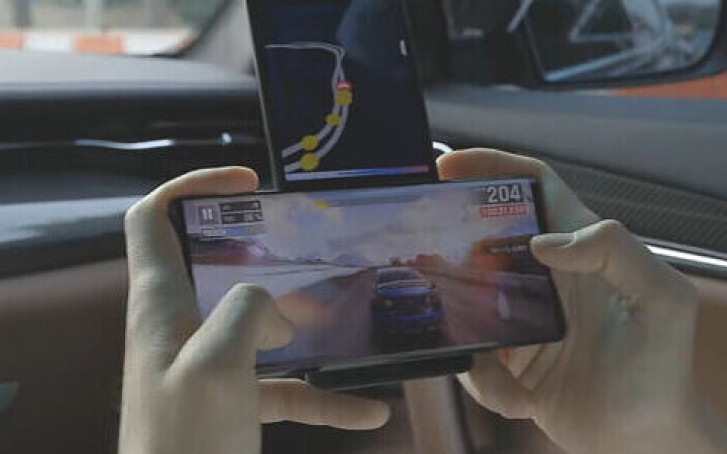 As far as we currently know from leaks, the secondary display measures 4 inches diagonally. In terms of internals, we expect a Snapdragon 765G coupled with 8 GB of RAM. After some delays, the LG Wing unveiling is currently scheduled for October 5th. After that, however, the handset is not immediately available for purchase. However, LG is planning a four-week trial with select early users before a retail release. The pricing is still a mystery. A first quote indicates around 2 million KRW (over 1,600 USD / 1,400 EUR). However, a more realistic price would be about half that.
source
Source link