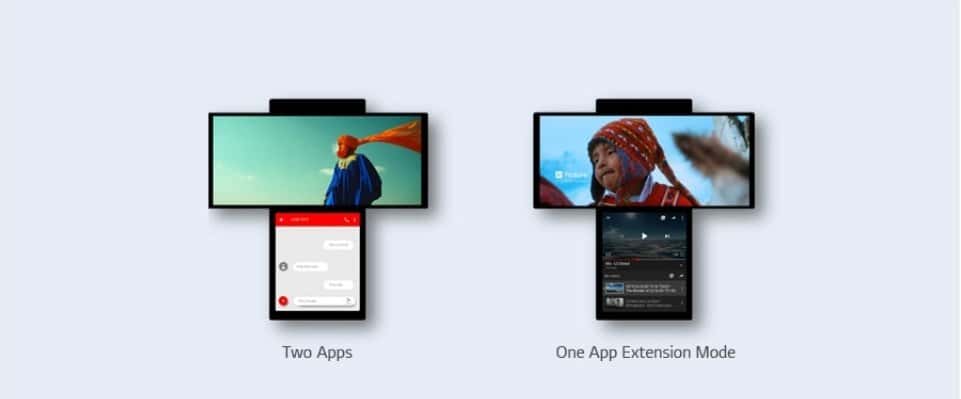 The LG Wing is an extremely unique device that borders on the ridiculous at first glance, but it turns out that LG has put some thought into the design of the dual-screen device, as explained on LG's mobile developer portal.
Rather than making double screens by folding, the LG Wing accomplishes this by pivoting, with the smaller secondary screen being exactly half the size of the main screen.
As with other dual-screen devices, the main rationale is improved multitasking and increased screen size.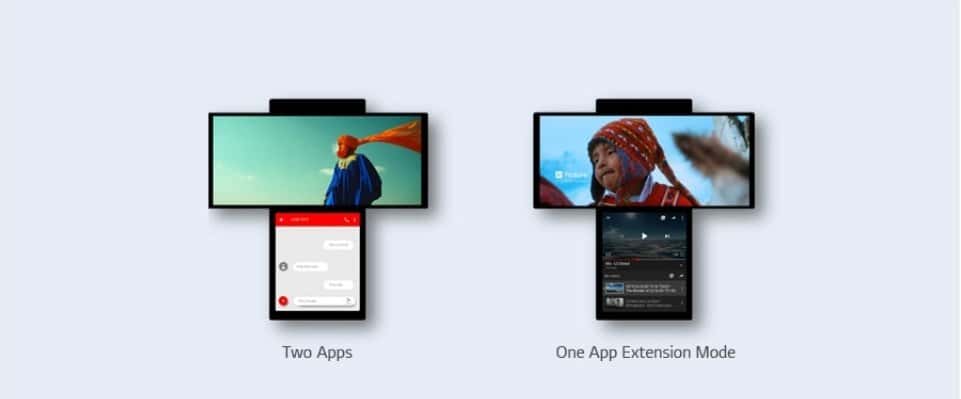 This means that you can either have two apps at the same time (multitasking) or use supported apps to stretch one app across two screens (an app extension mode).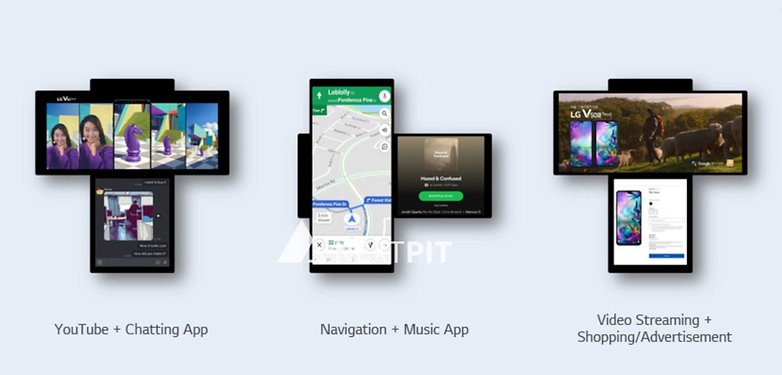 LG's mobile developer shows the following scenarios: watching a movie and chatting, navigating and displaying a music app at the same time, or watching a TV show less attractive on one screen and advertising on another.
With normal apps, entering pan mode only leads to multitasking options, while with expandable apps, the change makes modes available that use both the large and the smaller screen, e.g. B. Video above and related content below.
There are several gestures available for transferring apps from one screen to another.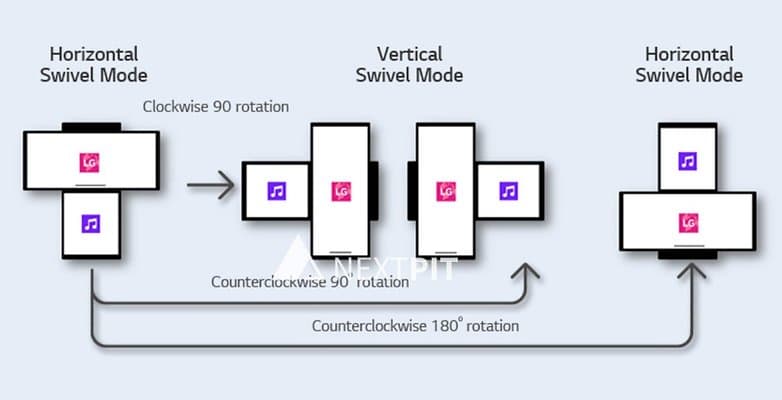 Apps can also adapt to the different ways in which the device can be rotated. In inverted T mode, for example, the bottom screen could provide a large keyboard for typing in a smaller message area at the top.
LG freely acknowledges that the Wing is an experimental device, but says that its design uniquely promotes mobility and portability.
Do our readers think we were a little too harsh with the device? Let us know below.
via NextPit
Source link