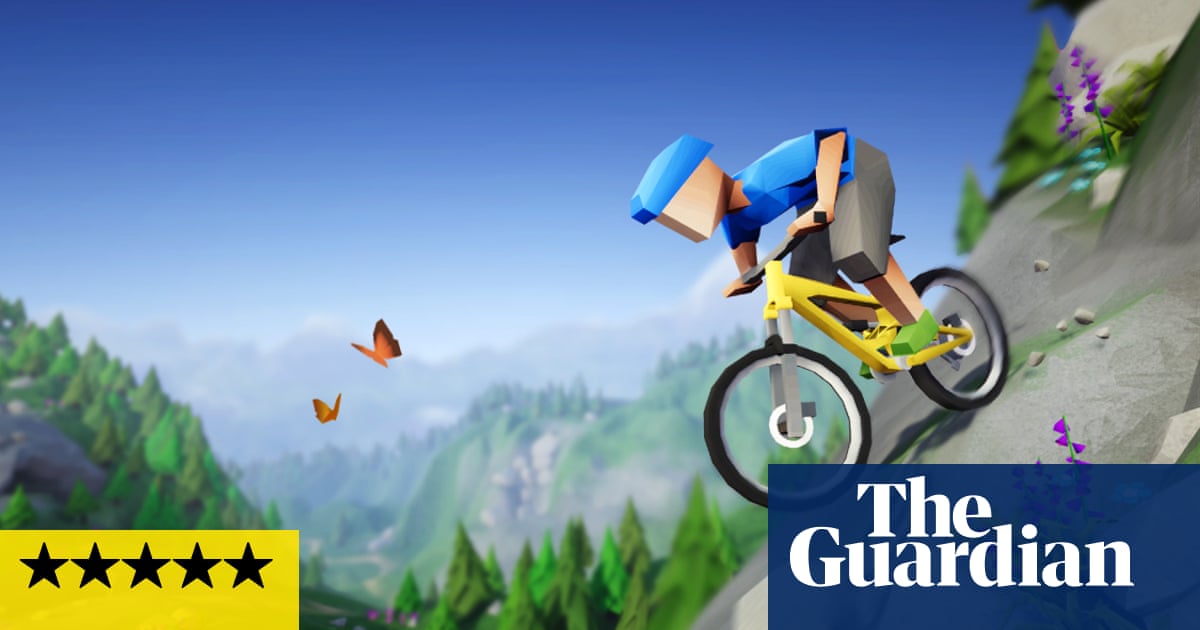 N.ewly released on Nintendo Switch, Lonely Mountains: Downhill has drawn attention to other consoles and PCs since last October. But now, inside an urban apartment, I really needed this game about lonely mountain bike adventures in nature. It is a fascinating mixture of cheerful exploration and reflex-intensive speed hunting and fascinating from the first moment ̵
1; every exciting descent begins with a moment of pure silence on the summit, one foot on the ground, the wind whistles in your ears.
With tiny adjustments to the bike's trajectory, you plunge into calm mountains, either on dirt roads or off-road, to cut paths between rocks and trees. It's like Trials, the motocross puzzler disguised as a racing game, except that instead of motors and screaming guitars, you hear rustling leaves, birdsong and the soft click of cogs on the soundtrack. On the green Graterhorn mountain, butterflies flit around conifers; In the more treacherous Sierra Rivera, there is nothing but wind-blown dust, protruding rocks and occasional cacti.
However, this is not a relaxing time in nature. Several times a minute, you plunge headfirst into a tree trunk, fly off the edge of a cliff, slide off a tree trunk that bridges a river, or encounter another painful-looking sinking from the last checkpoint. Early routes are not difficult to navigate once you get the hang of it and can control the speed of the bike, but some sections of the later trails are devilish – it took me 70 restarts to get through. However, the sense of achievement that goes with the championship is worth the sting of repeated failure.
Whenever a new path is unlocked, start an exploration run with no challenges other than getting to the bottom. Goal times come later. This structure alleviates the frustration of these tricky routes and allows you to use your finger to meander down a mountain permanently during the break before trying the free-running, dangerous descents that bring high scores. Every time I unlocked a different bike, the routes felt new, as sketchy-looking shortcuts in the area suddenly became accessible with thicker tires and better suspension.
The ultimate reward for conquering a trail is the ability to ride it at night in unbelievable calm and to choose a route with the bike lights alone. This is a nasty joke that rewards you for finally completing a difficult challenge with something even tougher, but I felt cold when I first slid down the Redmoor Peaks in the dark.
I've been obsessed with this game for the past week, with the moments of quiet, uninterrupted, intense concentration that I have had at a time when it is difficult to concentrate. The game has a simple concept that works very well, with precise controls and finely balanced levels of difficulty, but it's the magical ambience and the drive for self-control that keep pulling me back and racing with my heart in my mouth.
Source link