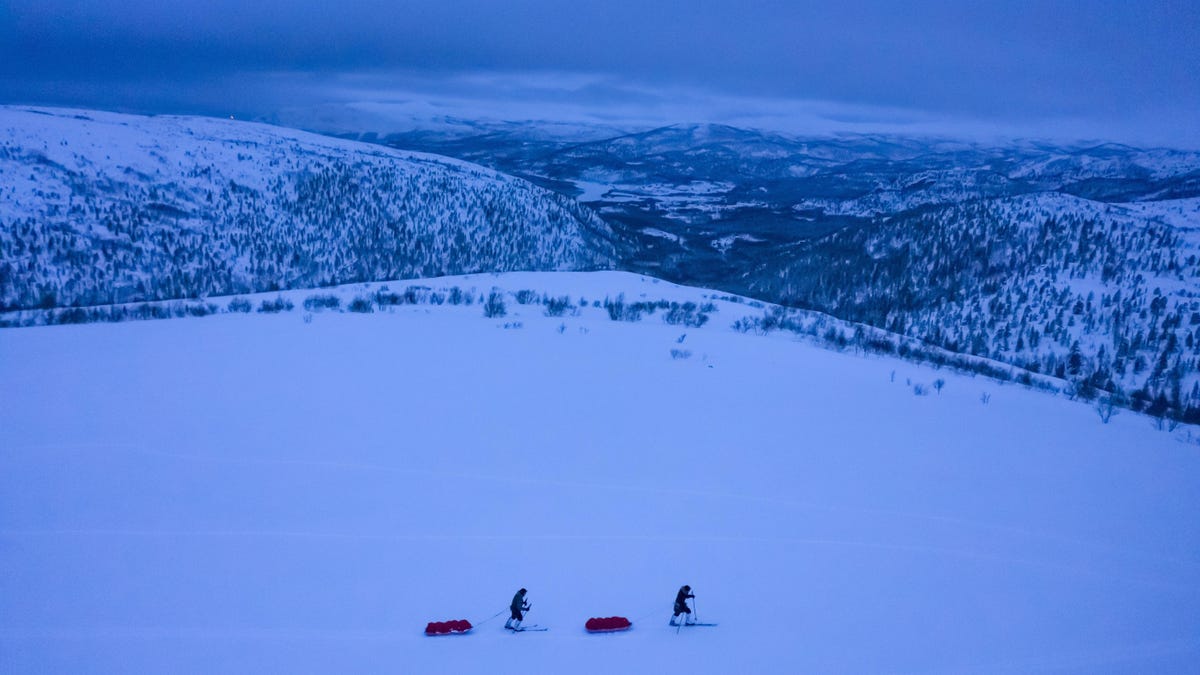 Scientists fly to the sky to study methane emissions in the Arctic. In a series of more than 400 aircraft trips in 2017, researchers from NASA's Arctic Boreal Vulnerability Experiment discovered 2 million methane hotspots.
The results indicate one of the more troubling aspects of Arctic climate change. When frozen ground thaws, greenhouse gases are released into the atmosphere. To be honest, I am shaken.
The team documented their results in a paper that was published on Monday in Geophysical Research Letters. They equipped planes with infrared technology that can detect methane hotspots that the team defined as an area with 3,000 ppm methane in the air. In total, the scientists covered 20,000 square miles of land and made around 1 billion observations.
This technology was used to find methane leaks from artificial infrastructures such as gas systems . However, this is the first time that this type of technology has been used in the Arctic, where scientists are always struggling to collect data because it is cold and distant.
NASA scientists discovered that most of these hotspots are closest to the waters, where hotspots are often located, since flowing water can cut into frozen soils. However, the researchers found a strange peculiarity: most hotspots were concentrated at 44 meters from waterways, a threshold that they are still working to understand. They were able to confirm this during an excursion to two lakes on site in 2018.
This is a matter of serious concern. The Arctic warms up at an accelerated rate and melts frozen layers of soil – called permafrost. All of this is due to climate change, but this feedback loop of melting permafrost is exacerbating the situation, as it is where the Arctic methane is hiding. And methane is a strong greenhouse gas: it has a global warming potential that is about 30 times the carbon dioxide potential over 100 years.
If more is released into the atmosphere, the world will continue to heat up. It could lead to climate change getting out of control, although proximity to a turning point is still an area of ​​active, intensive research. Outside of NASA scientists' insights, however, there are signs of change. Last year's Arctic Report Card found that the region is now emitting carbon dioxide, another by-product of the permafrost thaw. The thawing of the soil not only threatens the climate, but also creates major problems for the infrastructure in the Arctic. By the middle of the century up to a third of all buildings in the region could get into trouble.
The data collected on the 2017 flights should help better inform the models that climate researchers use to predict the impact of these buildings. Hotspots can have an impact on the climate crisis. And understanding that will be the key to understanding what we're all waiting for.
Source link