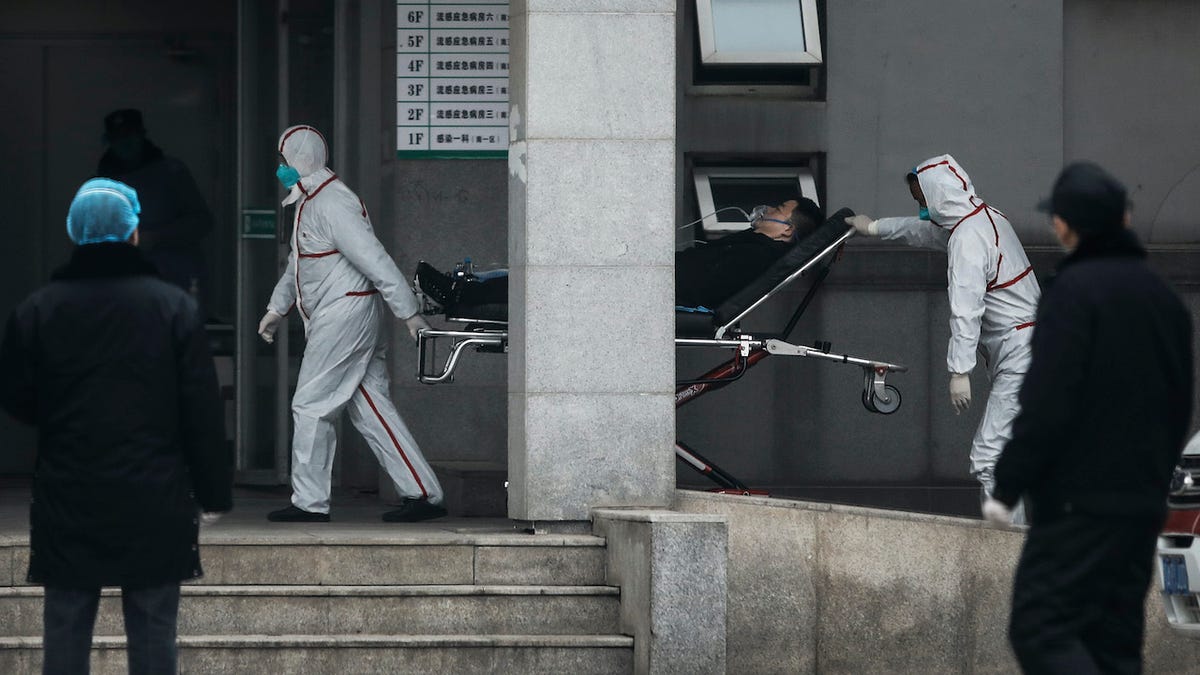 Health officials in China have confirmed that a mysterious new virus, which is native to Wuhan City, can be transmitted from person to person, not just animal to person. The news comes after a sixth person died of the virus and at least 15 healthcare professionals were infected. The World Health Organization (WHO) convened an emergency meeting on Wednesday to discuss the novel coronavirus.
The virus, known as 2019-nCoV, infected at least 295 people and has since spread to Thailand, Japan and South Korea for the first time on December 31, 2019, according to Chinese state media CGTN. At least eight people remain in critical condition.
Chinese President Xi Jinping recognized the existence of the virus for the first time on Monday and stressed that the outbreak "must be taken seriously". The first death of 2019-nCoV was recorded on January 9, after a 61-year-old man developed pneumonia symptoms in Wuhan. Wuhan's mayor, Zhou Xianwang, announced the fifth and sixth deaths in the city during a press conference on Tuesday .
The Wuhan City Health Commission announced today that 15 health workers had contracted the new virus while treating patients. One of the health workers is reported to be in critical condition while the others are stable. It is not clear whether healthcare workers are all from the same hospital or from different hospitals in the city of 11 million.
The new virus has recently spread to some of China's largest cities, with five cases in Beijing and two cases in Shanghai reported to date. Chinese officials have confirmed that there are at least 14 cases in Guangdong Province, over 600 miles from Wuhan, which are believed to be at least two people-to-person transfers.
Previously, health officials believed that the only people who were ill had direct contact with animals on the Huanan wholesale seafood market in Wuhan. CNN reports that the market sold a large number of live animals for consumption, including wildlife that can transmit a variety of diseases.
South Korea reported its first case of the new virus on Monday to a 35-year-old Chinese woman who had recently traveled to Wuhan. According to the Center for Infectious Disease Research and Policy (CIDRAP) at the University of Minnesota, the nameless woman did not visit any food markets with live animals.
Experts have suggested that the actual number of people infected with the new virus could be much higher than Chinese health authorities have allowed. The Center for Global Infectious Disease Analysis at Imperial College London assumes that there could be over 1,700 cases according to its model. Health authorities have started to compare this new virus with SARS which killed 774 people between November 2002 and July 2003.
The Director General of the World Health Organization, Tedros Adhanom Ghebreyesus, announced on Twitter yesterday [19659008] that an emergency meeting would be held on Wednesday to discuss whether the outbreak was an "emergency public health issue of international interest". Such a term would allow the global health agency to provide funds for screening for the virus more quickly.
The virus is Performed in four countries this month, but others are on high alert. In Australia, a man who recently visited Wuhan is being tested for the virus, but Australia's health authorities don't yet have the specific tools to test for 2019-nCoV. The results of the test will be available in a few days, according to Australian ABC News .
"Currently we can only do a generic test for the coronavirus," said Jeannette Young, chief health officer for the state of Queensland, said at a press conference today . "We cannot run the specific test for that specific virus because we haven't seen it yet, so we have to develop the specific tests to be able to say that it is this specific virus."
Airports in Australia, South Korea, and Japan have started thermal testing on people arriving from China to trap and quarantine people who may have flu-like symptoms. The 35-year-old woman, who was found in South Korea to have the virus, only found out about it through a thermal examination at Incheon International Airport in Seoul. According to a report by the Washington Post in which Los Angeles, San Francisco, and New York's John F. Kennedy set up thermal scanners, only three US airports have so far been searching for the virus.
What can you protect yourself from this new virus? It's the same advice not to get the flu. Wash your hands, don't touch your face, and wear a mask in public, health experts say.
"The same advice applies to every flu season: hand hygiene." Wash your hands often, don't rub your nose and mouth, "said Dr. Gabriel Leung, founding director of the WHO Cooperation Center for Epidemiology and Control of Infectious Diseases, today at a press conference in Hong Kong .
"Please be careful if you are sick," Leung continued. "When you go to a crowded place, put on a mask, even if you are not sick because others may have a cough or sneeze. You can still contact them."
If you have any symptoms, especially if you have traveled to Wuhan in the past, please see a doctor and be honest and open to your doctors. Tell them about your itinerary. Don't hide history from your doctors because you're concerned, "Oh, if I say that, I could be quarantined." Please be honest to help yourself and others. "Health officials fear that the new virus could spread quickly. Hundreds of millions of people are expected to travel to China for the Chinese New Year, and millions more will travel outside of China . And if this new virus spreading so easily from person to person that 15 health workers are already ill, there is great concern that this fatal outbreak could spread even further in the coming weeks.