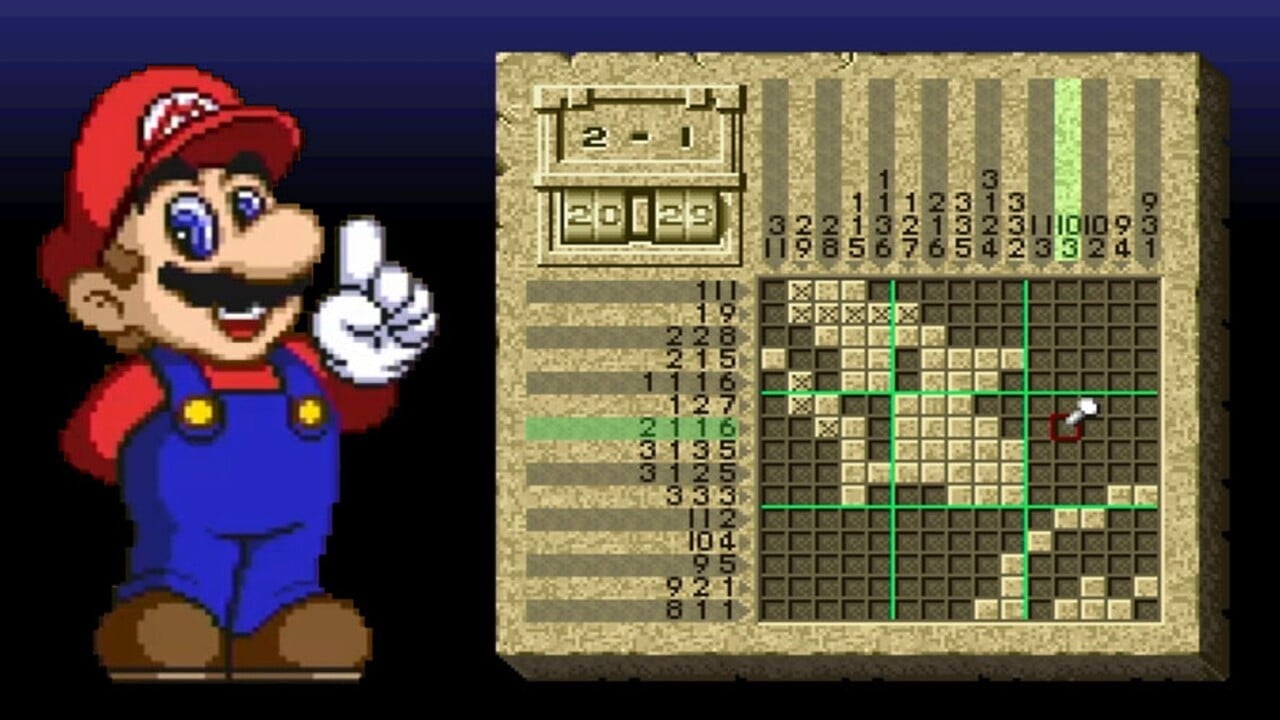 One of the four new games coming to the Nintendo Switch Online service next week is Mario's Super Picross, a puzzle game launched in 1995 for the Super Famicom.
In fact, this is the first time it has appeared in the US. European fans were lucky enough to try it out on Wii U and 3DS via the Virtual Console service, but otherwise it was only seen in Japan. That is why Nintendo released a tutorial for the game so everyone can understand what is going on.
If you've played Picross games before, you'll feel right at home right away. For those who haven't already, the video above explains the basics of clipping away at each stage. The point is to keep a close eye on the numbers at the top and left of the puzzle, as they tell how many squares can be knocked out in each column or row.
We̵
7;d argue that Picross can be a fantastic way to pass the time, especially if it's a quirky Mario game that was originally only released in Japan. If you haven't already, be sure to check it out when you get the chance.