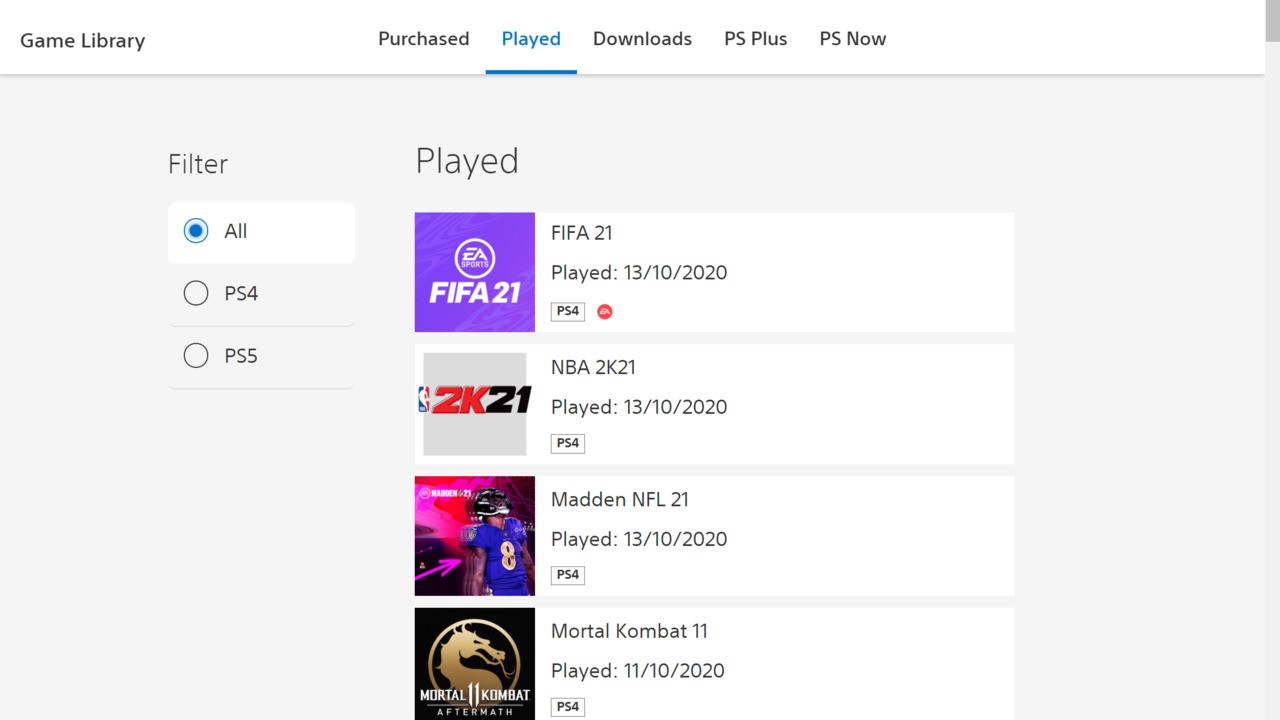 As part of an upcoming move to the browser-based PlayStation Store, Sony has introduced new features for the game library on its official website. You can now filter your purchases by platform, but PlayStation 5 and PlayStation 4 are the only options at the time of entering. We reported last week that the platform owner will be removing PS3, PS Vita and PSP products from their online store – although you will still be able to purchase games for these platforms through their native PS Store clients.
In addition to the format filter, there are also tabs for "Purchased", "Played", "Downloads", "PS Plus" and "PS Now". In this way, for example, you can order your games based on the games that you most recently played or used through subscription services. Unfortunately, you can̵
7;t see how long you've been playing your games just yet, but this seems like the first phase of a much broader rollout. So keep your fingers crossed for now. There's no wish list here either, but it's still early days.
You can check out the new game library here. It's no doubt cleaner than what was previously available on the browser-based PS Store, but the lack of older consoles is sure to frustrate some fans. Are you satisfied with this upgrade? Have fun browsing your collection in the comments section below.