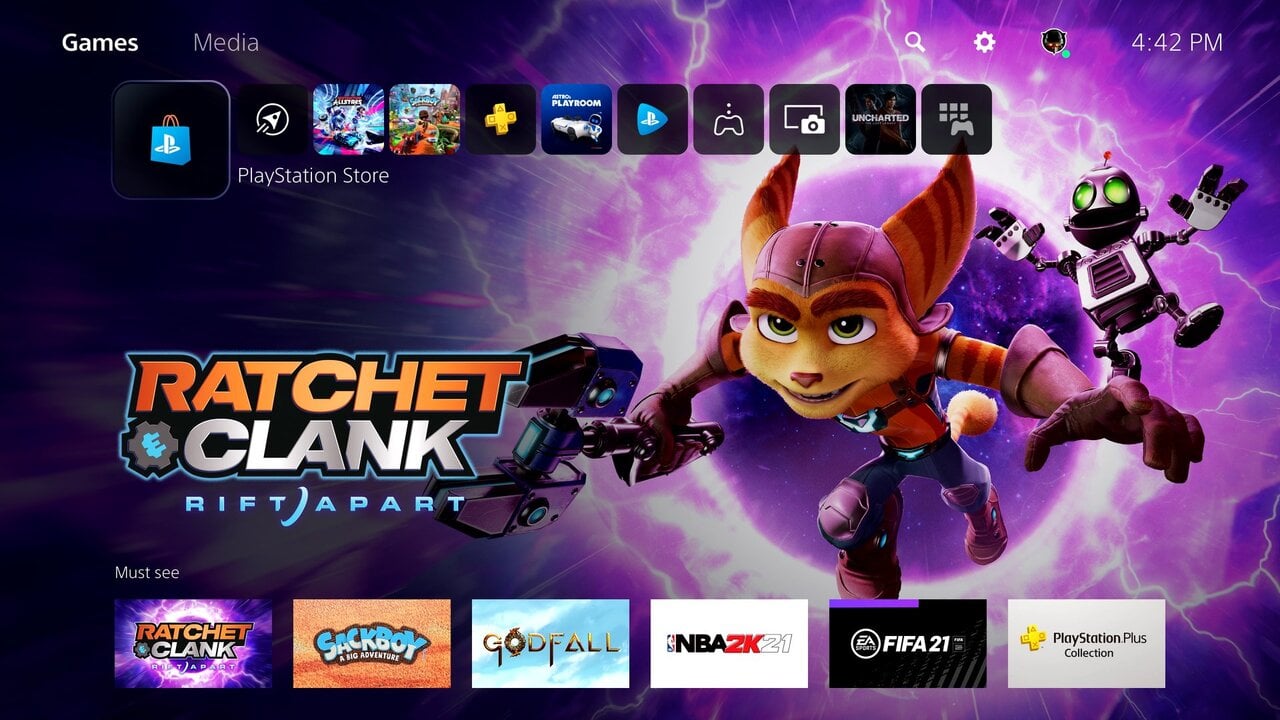 Sony today released an 11-minute video detailing everything about the brand new PlayStation 5 user interface. In the form of a State of Play presentation, the Japanese giant delves deep into a completely new range of functions.
Sony has gone to great lengths to provide as much information as possible in advance. With the push of a button, you can scroll through built-in messages from your favorite games, recently captured screenshots, and what Sony calls "activity". This is a feature we've heard of for months as it gives you a good indication of where you are on a level and how many minutes it will take to complete. You can even check out the goals that you have yet to meet.
Elsewhere, the rumored guessing system in the game is debunked as a real thing. You can pin notes and instructions on your screen to help out in a difficult situation. Then we touch the Create button which is demonstrated via Photo Mode in Destruction AllStars. You can take pictures in real time and send them to friend groups.
Back on the home screen, the Browse tab keeps you updated on the latest news from Sony (available in US only at launch) while the PlayStation Store is now fully integrated with the system. It̵
7;s no longer a separate app like on PlayStation 4.
What do you think of this introduction to the PS5 user interface? Are you a fan or don't you like it? Share your thoughts in the comments below.