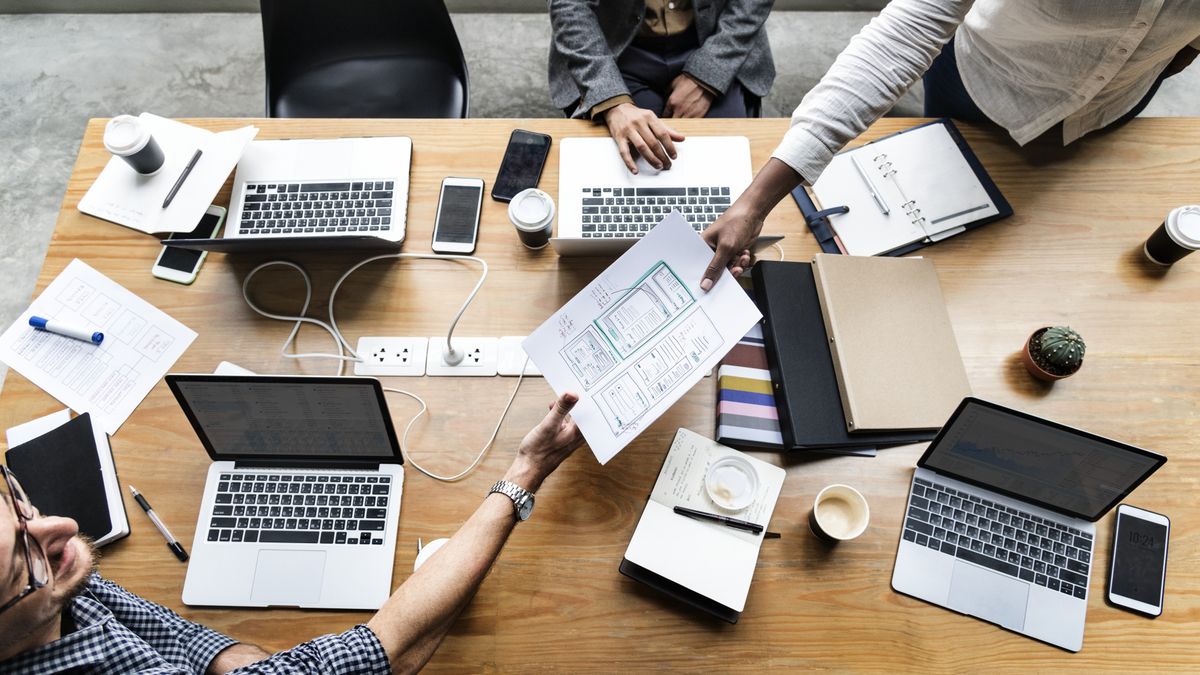 As Generation Z prepares to enter the workforce, companies quickly realize that email alone is not enough for today's digitally savvy people. Because of this, many companies have started to invest in various collaboration tools and project management software. However, with this influx of new software, it is becoming increasingly difficult for teams to track important company information and how to reach people when they need it.
To better understand how effective collaboration can be implemented strategy, TechRadar Pro spoke with Interact CEO Simon Dance.
What is the biggest challenge for companies in terms of collaboration and communication?
Today's workplace looks very different from ten years ago. Technology, with its promise to foster collaboration and increase productivity, has become ubiquitous. Not only has it been activated, it has also fueled the demand for more flexible and remote work options. In fact, the Trade Union Congress (TUC) found that the number of workers distributed across the UK has risen and increased by almost a quarter of a million over the last decade.

However, despite this trend, companies have been slow to adapt and are struggling to ensure that their distributed workforce feels as committed as a head office. This is the biggest challenge we see in internal communication, as it is a difficult balance to fulfill both flexibility and commitment at the same time. Distributed workers often feel like second-class citizens of the organization ̵

1; and it's not difficult to understand why. They are usually the last to catch up on company updates – often through a poster that is changed once a month in the common areas – and do not always have the same opportunity to share information or new ideas.

Employees also bring their own applications to the workplace, creating a collaborative context. With so many tools available to employees – be it commercial, like Slack, or consumers like WhatsApp – they tend to go the path of least resistance and use what they know best. Businesses have difficulty navigating this patchwork technology landscape, and employees need to figure out how and where they work together.

By providing a central hub of information and enterprise-approved technology tools, such as an intranet, companies can begin to address some of these communication and collaboration issues and make remote workers more connected and engaged.
Do technology providers have the responsibility, with the influx of digital tools in the marketplace, to offset overlapping features and applications that already exist in the digital workplace?
There are so many digital tools for companies to choose from today – many of them do the same. Because technology vendors want to meet the demands of a collaborative and networked workplace, it is wise to do their best to integrate existing digital workstation tools and improve their functionality rather than completely reinventing the wheel.
Elsewhere, employees will continue to bring their own preferred applications to the workplace and put them in a reactive position, forcing them to use more widely deployed tools rather than pushing proactive technology decisions across the enterprise. In fact, thanks to this decentralized user adoption, the average business is now clocking more than 500 applications as part of its technology stack, making collaboration difficult and time-consuming. This has the potential to reduce productivity and employees feel exhausted. This is the opposite of the intent of these tools.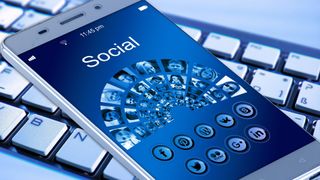 Social media platforms have given people a wide range of options on how and with whom to engage. How can employers provide similar social media capabilities in the workplace without compromising productivity?
Incorporating similar social media features, such as those used by employees in their personal lives, can be a natural platform for them, without the hassle or time. In this way, it feels more like a collaborative community than a work-needed tool.
Employees' ability to like and share content or comment on employee activity contributes to increasing engagement by eliminating traditional job barriers such as geographic locations and time zones. For example, activity schedules allow employees to engage as they please, whether it's recent top-of-the-post posts or scrolling back.
It is also important to recognize the importance of long-form content, where the author needs more real estate to describe and articulate his thoughts. Collaboration is not just fast, and intranets containing social media features make it easy to distribute that type of content to the people who need it.
Some companies have even promoted friendly competition through gamification by earning badges and rewards. If you make everything publicly available, you can acknowledge the abilities of others across the enterprise, or just say thank you.
All of this encourages employees to be more social, creating stronger human connections and, in turn, leading to a more authentic collaboration that helps to increase productivity.
How can companies gain insight from employees into their experience with digital workplace technology to ensure that new tools are effective and not disruptive?
The results of Employer Net Promoter Scores (eNPS), Impact Surveys, and Integrated Workplace Analysis provide organizations with an excellent opportunity to see if their digital workstation devices are working well.
eNPS surveys are becoming increasingly popular to measure employee sentiment, and they can be used to gauge how employees are transitioning to new digital tools or workstation functions – from productivity to satisfaction ,
Conducting regular pulse surveys provides another way to gauge employee engagement and opinions. When they are made anonymous, employees are usually willing to be more communicative. Therefore, these surveys often give companies the best insights into the feelings of their employees. If done on a regular basis – about every six months – companies can also track trends (and hopefully improvements) over time.
Both eNPS and pulse surveys can be managed over a company's intranet, and the metadata they contain can be extremely powerful when it comes to reporting satisfaction, especially when they can be easily segmented. When it comes to gaining more insight into the intranet's performance, companies can use their integrated analytics to discover and analyze insights into the most popular content, usage trends, key factors, and issues.
What advice would you give companies that want to invest in cooperation and communication tools?
The first thing companies need to do is assess which applications are already virally accepted by employees. A big challenge when buying top-down software is the low acceptance and the employee quota. After all, why should they tend to switch to something unknown after years of using the tools they use?
That's why interoperability is so important in the decision-making process. Investing in collaboration and communication tools built into the applications employees are already using greatly increases the likelihood of a successful launch. In addition, business tools are no longer isolated, and their effectiveness lies in their ability to share and access data that will also be relevant to other applications.
Businesses also need to adapt to the way people consume information, which is often the case outside normal working hours. For example, employees in retail can not read internal communications during the workday. And office workers often read on the way to work or in the evening.
So consider tools that not only support the needs of the distribution media staff, but also allow you to configure the communication modalities, including access to the data, when is the best time to send important messages. Another point: The communication of the employees is not limited to simple announcements. This also includes a wider communication, eg. For example, how to share information in a crisis, or how to best communicate in a closed environment without losing control, so as not to compromise security or compliance.
How does the intranet meet the needs and address the challenges many companies face in collaboration?
Intranets help to streamline the various forms of cooperation while reducing the burden of overworking cooperation. By centralizing information and communication, companies can use their internal channels to announce messages, conduct surveys, exchange ideas, and retain employees across the enterprise.
For example, intranets support collaboration through stretched content and not only provide employees with excellent visibility. Soapbox allows you to share their wide-ranging opinions and views, but empower other people to find new ideas and engage with colleagues , They also support short-form collaboration through chat and social networking for employees, where people can exchange brief opinions and statements, target small teams for a specific purpose, and talk privately or in a closed message.
There Is One Thing Like "Too Much" "The collaboration is already showing, however, and employees are already showing signs of lethargy due to congestion on chat messages, which has quickly become the new e-mail mailbox filler. Imagine coming back from vacation to find out that you need not only read 200 emails, but 450 unread chat messages to search. The good news is that intranets can also help by providing a channel for formal collaboration on important topics and not separating essential communication tools for review by the employee.
Intranets can be a collaboration powerhub. However, they must be implemented in the right way and take into account existing employee habits in order to be effective.
Source link