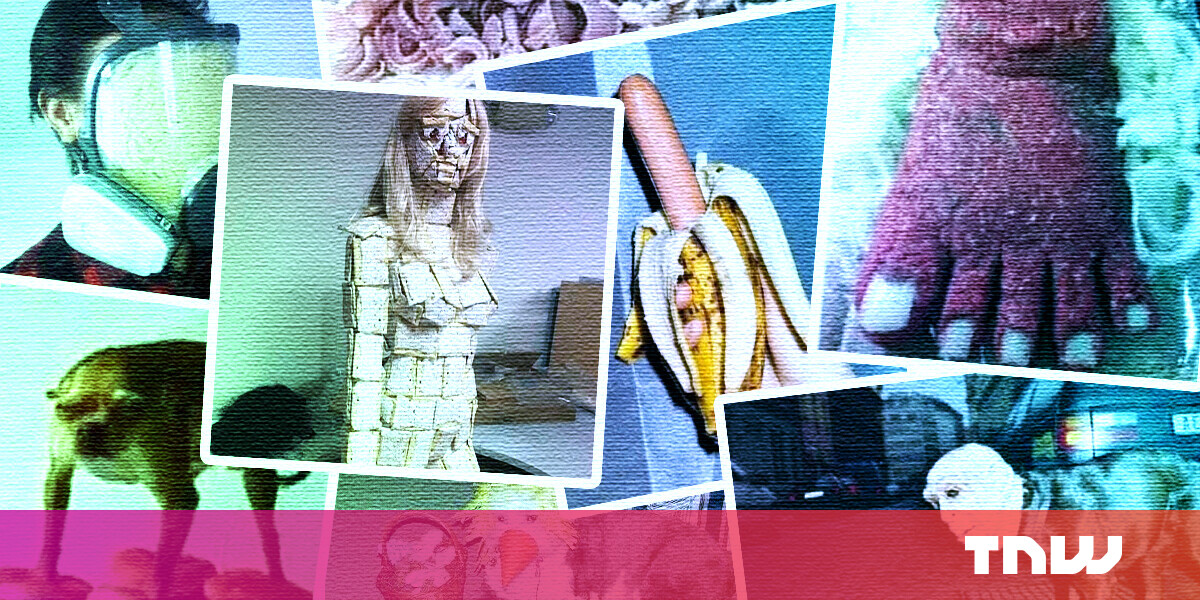 This week, Upvote Everything Day was on Imgur (the hesitant black hole that I spend way too much time for). Instead of the usual feel-good fluff and pandering cute animal photos, the front page was overflowing with GIFs by women who gave birth to candy abominations and video clips of German pop folk music fans dressed in lederhosen. Just as God intended.
However, it usually brings to the fore one of my favorite content of all time (or at least the one I'm easily obsessed with). cursed pictures.
I have a terrible fascination with cursed pictures. What interests me is why exactly a fusion of seemingly banal objects worries me so much. I also start to wonder about the story behind each picture and imagine what went through it Artist Spirit and the uncomfortable amount of work and foresight put into it to make it a reality – all without the guarantee of "success" or any kind of recognition.
Of course there is a large selection of photos that represent "cursed pictures" – snapshots of strange moments, scary Photoshop jobs and pictures of things that are always worrying regardless of context – but for me those true cursed images are those that require determination and physical execution.
[Read: A scientific analysis of the Facebook group where millennials pretend to be Boomers]
Just like handmade craft items, We enjoy them for their quality and obvious abilities of the creator. The best cursed pictures show people who rearrange their daily reality in new and challenging ways – Only out of pure joy in creation.
Take, for example, the heroes who perform the humiliating task of cleaning a laptop's CD drive after filling it with baked beans. Or the visionary, who waited for hours for his popsicles to be frozen enough for a photo opportunity. There must be a point in the creative process at which self-doubt becomes paralyzing and they are forced to ask, "Why am I doing this, what am I doing with my life?"
But the brave people behind these images have persevered and overcome the doubts that have been instilled in us by the traditional social convention. I greet these people for their selflessness and contribution to a free and open society.
But what are the actual building blocks of a really "cursed" picture?How can we urge our fellow human beings to do this? really see their environment by putting them in a new state of consciousness with challenging images?
After careful analysis, the building blocks of the right cursed aesthetic are:
alienation – the artistic technique of presenting common things to the public in an unusual or strange way in order to improve the perception of the familiar. For example, put detergent on waffles or lock toes with several people at the same time.
High-contrast flash photography – The lighting in the most powerful photos often looks like a film, reminds us of where we came from, but also paints our past as dirty and dirty. Flash photography can also make you feel exposed to what we really are. A bright flash of light reveals all the mistakes we have hidden in the dark – like our toes, which are generally disgusting.
Redesigning food as a reminder of mortality and lack of freedom of choice – Food is a common theme in DIY cursed pictures. The presence of unattractive food quietly reminds us of the carnal element of our existence. Food crosses the boundaries of our bodies and we are obnoxiously dependent on what reminds us that we never have complete control over our surroundings or an independent force in this world. It also illuminates how much we are ashamed of our body functions (probably some Freudian shit) when they stick a hole in the lie. We keep saying to ourselves that we are completely cerebral beings, above the filth that surrounds animal life. That is why the introduction of foods like milk under new, unexpected circumstances forces us to face the fact that no matter how far we get, we are still tied to our basic needs.
In these difficult times, everyone has to think about how to give something back to society and contribute to the common good of mankind.
In short, I put a ketchup smiley on my little brother's foot and had his toes dipped in wet granola and took a picture. You're welcome.
Plus a backstage bonus photo my mom took. If you hated this article, @ me.
The original version of this article was first published in our strange little daily newsletter Big Spam. Register here, maybe you will regret it.
Phew, hey you!
Would you like to receive the funniest daily tech newsletter in your inbox for FREE every day? Of course: Sign up for Big Spam here.