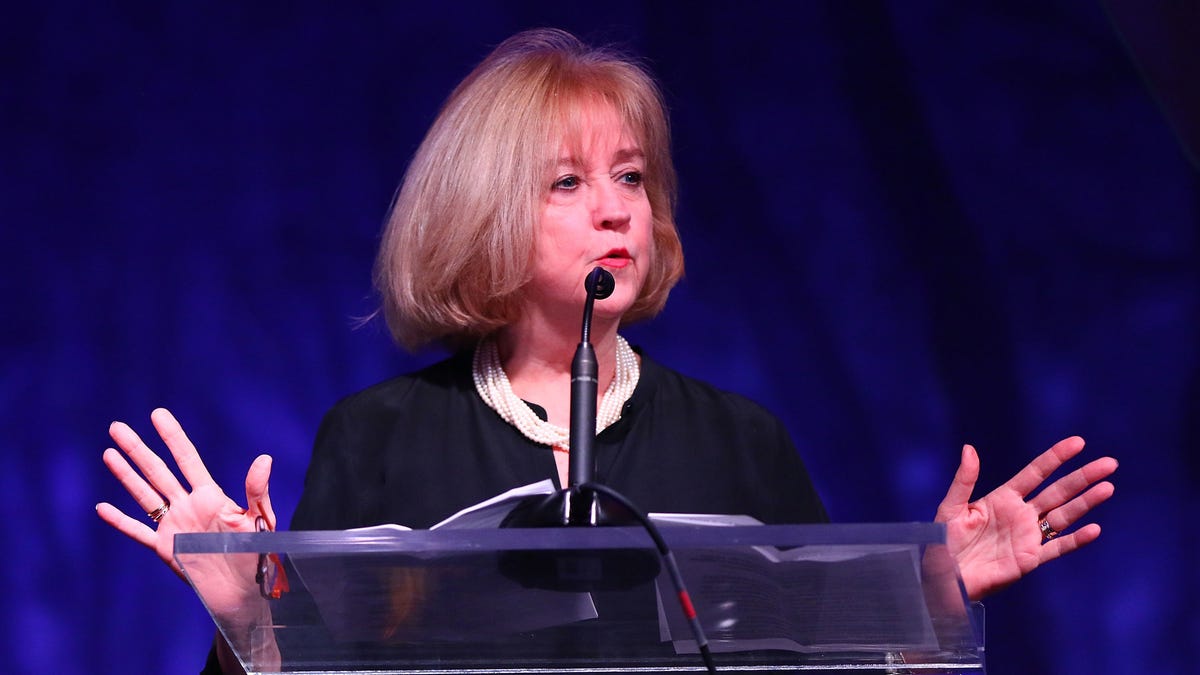 The mayor of St. Louis is beaten up for reading the full names and street addresses of protesters who want to disappoint the police during a Facebook Live briefing on Friday. Since then, she has apologized for an incredibly bony move or a barely veiled intimidation tactic aimed at proposing police reform (my money is for the latter).
During the question-and-answer part of a routine live stream in the town hall, Mayor Lyda Krewson was asked about her meeting with protesters in the town hall that day. In response, she read through the suggestions they had made on how the city should reallocate its budget to relieve the police and announced the full name and address of many of the people behind the proposal.
"I would like to apologize for identifying people who have submitted letters to me at City Hall today," said Krewson tweeted later that evening. "This was during one of my Facebook updates when I answered routine questions. I never intended to harm anyone or cause distress. The update has been removed and I apologize again. "
You can watch a clip of the incident (with all identifying information hidden, of course). Here at NBC's subsidiary in St. Louis, KSDK. A tweet of the same clip was widely shared on Twitter on Friday, but has since been deleted.
G / O Media can receive a commission
Since doxing by voters is a generally frowned upon practice, one might assume that people would understandably be angry. And you would be right! A petition demanding Krewson's resignation has already accumulated more than 26,800 signatures in less than 24 hours.
The Missouri American Civil Liberties Union condemned the mayor in one statement Posted on Twitter Friday.
"Today complements the list of things we never thought we would have to say," said Sara Baker, ACLU of Missouris Policy Director. "To be clear, it is shocking and wrong for Mayor Lyda Krewson of St. Louis to send the addresses of those who dare to take a different stance on a subject of public interest. It serves no obvious purpose other than intimidation. We are stronger if we promote open dialogue. The cooling of the debate should bother everyone, whether they agree with the mayor on this particular issue or not. "
The St. Louis Alderwoman Megan Ellyia Green had similarly harsh words. tweet that it was "not cool to doxxx live today from my voters who support #DefundThePolice on their FB. It is a step to silence dissent and it is dangerous. "
Another councilor, Cara Spencer, tweeted "No leader should resort to the intimidation of the residents for whom he was elected. Period."
As Krewson stated in a public statementTechnically speaking, the letters became public when she presented them at a public meeting of the state Government transparency laws. While information in the public record can be accessed by anyone, a formal request is usually required to obtain it. Not to mention that it doesn't create much trust if an elected official splits hair over what is technically illegal or not when it comes to dealing with people's private information.
Despite Krewson's claim that she meant no harm, it's not very imaginative to come to some pretty damned conclusions about the motives behind this revelation, especially since many of the suggestions she read suggested that the city cut his police funding down to zero dollars. It will surely annoy a lot of people, and how better to silence critics than sending where to find them online to strangers?