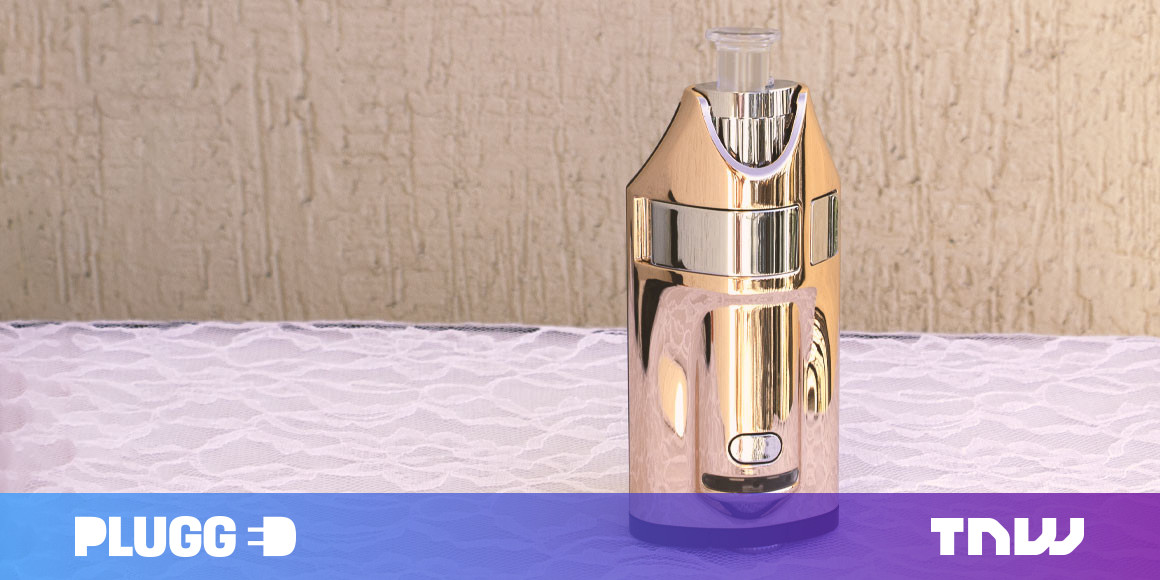 I had never heard of Ghost Vapes when I agreed to review the MV1. Now, after using a device for a few weeks, I will not forget it. Undoubtedly, this is my favorite herbal vaporizer.
The use of a high quality herbal vaporizer offers a degree of comfort. Instead of dealing with ash and smoke or sticky concentrates and leaking cartridges, simply evaporate fresh, ground herb and discard the dried out plant parts. This is the most delicious way to enjoy cannabis, especially if you prefer strong, flavorful varieties.
Unfortunately, dry herbal vapors usually fail when it comes to actually consuming cannabis. I have found that they are great for microdosing or the user "once or twice a day", but they are harder than they are worth if you are an ordinary or heavily used consumer.
MV1
changes all that. It's the first vape I've tried that solves the problem of battery life, overheating and cleaning the nightmares of other dry vapes. It's practically an electronic one-hitter that you can use all day, and a session pipe that you can go through at the same time.
It can also process concentrates and contains everything you need for use with dry herbs and concentrates. However, I have not tested it with concentrate, but only with dry, ground herb.
Although it has recently been lowered to $ 225, the MV1 is certainly not cheap. This is in direct competition with Pax 3 and Firefly 2+, as it is difficult for newcomer Ghost Vapes to find their first and only product. However, I am sure that I will not be the only reviewer who says that it has ended up with self-confidence. The only area that I would say competitors do best on MV1 is portability.
Let's start with the look. I like the aesthetics of the MV1, but I'm working to describe it. Understated Steampunk? Retro-future? Whatever it is, I think it's great, but I hate the flashing green lights. Everything about this thing screams for elegance and then a light flashes on me like the notification signal on a smartphone. This is a personal preference and is used to defend the light to indicate that the device is on and heating, and serves as a quick reference to battery life.
The MV1 is available in five different colors Rose Gold unit, because black and silver devices are a dozen. They all look awesome, but the rose gold seems to me the best, which can be good or bad depending on where you use it.
[19659002] It's incredibly easy to use. There is a mechanical switch that releases the oven door. They pull out a "jar", load it with herbs and then throw it back in the arm. You close the door, switch the vape on the on / off switch with three quick presses and then press and hold the control button. After a few seconds (seriously, it's very fast), a haptic signal (vibration) indicates that your herb is ready. They then take a 10-second pull on the steam, hold their breath for a few seconds, exhale and hear Kid Cudi or The Beatles or something.
Perhaps most importantly, the convection system of the MV1 is evenly heated. The best-tasting and most evenly evaporated herb I've ever vaporized, and consistently.
Innovative is the convection oven itself as well as the unique design of the MV1. Usually you need to stir your herbs in the middle of a session if you use dry herbal vapors. However, evenly heating the MV1 does away with this, giving you full flavor without having to burn your fingers or risking to spin dried flowers everywhere when you are overcrowded and trying to stir.
It also has a cleverly placed heat sink that keeps the device from overheating in your hand and keeps your steam cool and comfortable, while you draw him. The unit recycles heat to save energy, and thanks to a decent battery, it can make some heavy sessions before you need to recharge it. Battery life is pretty good, but if you use the MV1 daily, you'll need the optional high-speed battery charger and an extra battery. This shortens the load time from eight to two hours and gives you time to stay juiced.
Being accessories, the MV1 also has an optional crucible that I tried. At first glance, I found it a bit over the top. But it's one of those "they thought of everything" gadgets that will greet at least some people.
It's like a pill sorter if you can hold five loaded jars in it later. It really comes in handy when you're traveling – no one wants to sprinkle loose-leaf into a bowl on the back of a car or walk along the beach. And for janitors, this could enable you to set up a medical cannabis consumer with daily doses.
Using the MV1 is a snap, as is cleaning. My biggest favorite effect with dry herbs is that they can be almost impossible to remove if they are lousy with resin. There's nothing worse than being in the middle of a session and finding your vape is clogged. With the MV1 you do not have this problem. You can access every corner where resin accumulates. The MV1 can be disassembled intuitively to expose all these spots.
The MV1 is a bit bulky, and I wish the crucible was about half the size it is, but otherwise I have no complaints. This is a premium product that is perfect for light weight vagishers who do not want to waste herbs between applications, and for habitual users who go through multiple shells per session.
I highly recommend the MV1. It's my favorite vape. I do not think there is a better choice for use with dry herbs in the market at any price. You can find one here on the Ghost Vapes website.
For more information on equipment, gadgets, and hardware news and reviews, see Plugged on
Twitter and
Flipboard.

Published October 21, 2019 – 23:32 UTC
Price
$
225.00
Product MV1 by Ghost Vapes