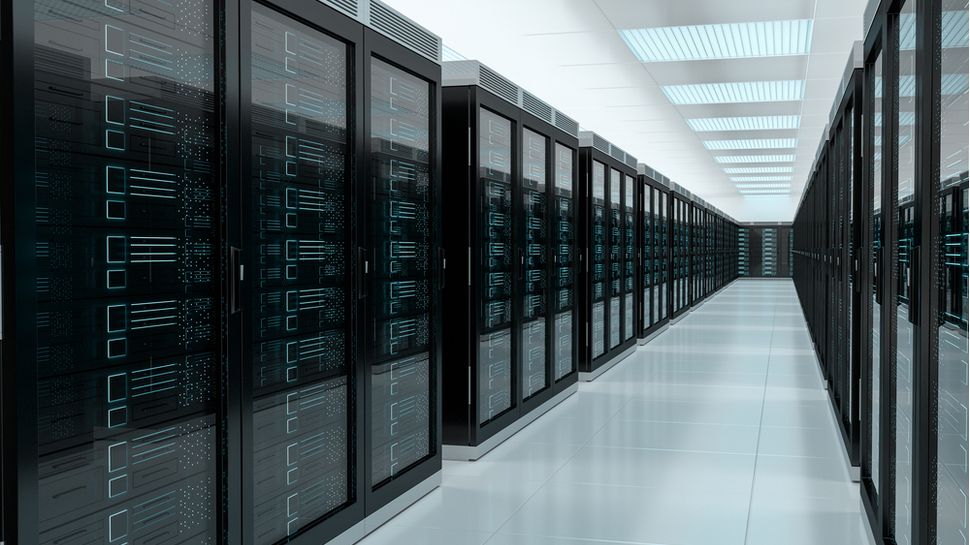 Flash technology is nothing new. SSDs have been around long enough in the industry as they have moved from a high-priced luxury to the standard media for storage arrays for the full spectrum of devices and computing platforms.
Specialized use cases where performance is paramount, such as high frequency trading, AI / ML, and supercomputing, have been using SSDs for years. In a technological arms race, large cloud providers have consumed huge amounts of flash storage in order to provide potential customers with the best possible user experience. In recent years, however, all-flash arrays have emerged as an option in mainstream storage price ranges that are no longer out of reach for those with limited IT budgets.
As the cost of flash memory has decreased, the inherent performance and form factor advantages become more compelling for an increasing number of applications. With SSDs, IT managers can achieve incredible benefits beyond what the drives themselves can achieve.
The power of lightning
A clear advantage is the power consumption. Since SSDs can be ramped up and shut down when required with a negligible impact on performance, they save more power at the overall system level compared to their predecessors for rotating media. These energy savings add up quickly and can result in an additional server being placed in a rack where it might otherwise have encountered its energy limitations. This translates into less physical space requirements and less cooling requirements, resulting in additional savings in overhead and operating costs.
Similarly, the combination of massive performance benefits coupled with greater capacity enables IT managers to meet overall system requirements with fewer drives. This leads to fewer servers and storage nodes that are required for expansion and thus to more efficient use of the budget. As an added bonus, media does not wear out all the time like spinning media when used in performance sensitive applications. This means fewer drive changes and possibly even more budget to improve your IT infrastructure.
No one size fits all
At this point, you are likely already using SSDs in your data center. If not, you might think twice and wonder where you could strategically implement them to get the most out of your investment. It is a valid question that is difficult to give a straight answer to. This is because, like so many other things in life, it matters.
Today, flash vendors can easily claim that SSDs are the superior choice for all data center applications – but that's not necessarily true. Not all applications and use cases gain a significant benefit from drive-level performance gains. In such cases, the price difference between flash and spinning media is simply unjustifiable and just wastes valuable IT budget. So where do SSDs offer the greatest advantage in the modern data center? Let's examine some examples that are more relevant to the largest-sized data centers.
Implement SSDs effectively
An application where SSDs have already been adopted resides in large databases. Any database workload that requires actual data transfer, while not suitable for archiving, can result in massive performance improvements. As a result, there are certain cases where there is a "boundary" between archived and active databases when rewriting data. Performing rewrite operations on spinning media will suffer terribly as the massive difference in latency and read / write performance between CPU / DRAM and memory creates a bottleneck that hampers the entire system. SSDs enable much faster and much more parallel data operations, making applications run smoother and more responsive.
The same applies to object stores that have not been archived. The data that is constantly being created, written, and moved from logs and analyzes falls into the same category as rewrites. Anywhere these data operations are halted and waiting for the storage medium to do a task, this creates a delay that has an impact. In short, wherever written data needs to be changed, SSDs offer a clear advantage.
This includes deleting data. Deleting data now seems to be the opposite of data. This is where SSDs offer the greatest advantage. However, deleting data is equivalent to changing the data on a particular medium. This can lead to new writes as the deleted data frees up capacity, or changes to related logs, metadata, etc. that require the dreaded rewrite we talked about earlier. In the end the result is the same.
If the boot fits …
While SSDs have historically been too expensive to be a mainstream boot device, this is changing rapidly and flash technology is beginning to offer significant benefits to boot applications. New HDD technologies may claim to be able to offset some of the advantages of SSDs, but may require modifications and tweaks to achieve the actual advantages. Without these changes, they can be the same (or even worse) as older hard drives.
SSDs have an inherent reliability advantage as they have no moving parts and offer a much faster startup time. It also results in more consistent and faster disaster recovery. Flash media also offers improved data integrity and lower bit error rates. This means it greatly reduces boot errors or the need to swap media, both of which can cause an over-sized headache.
Overall, you can use your IT infrastructure optimally with SSDs. Power sensitive applications produce the best results. Data manipulation workloads run cleaner. Those shiny new hardware and breakthrough software you just put in your data center won't be slowed down by drive-level bottlenecks. No, SSDs do nothing for archive data that is on dusty legacy systems. However, as your data moves, it moves better and more cheaply to Flash. If you're looking for a way to maximize your data center efficiency or your IT budget spend, SSDs are definitely the shoe to go with.
Darren Bury, SSD Marketing Manager at Samsung Semiconductor
We also highlighted the best SSDs on the market
Source link