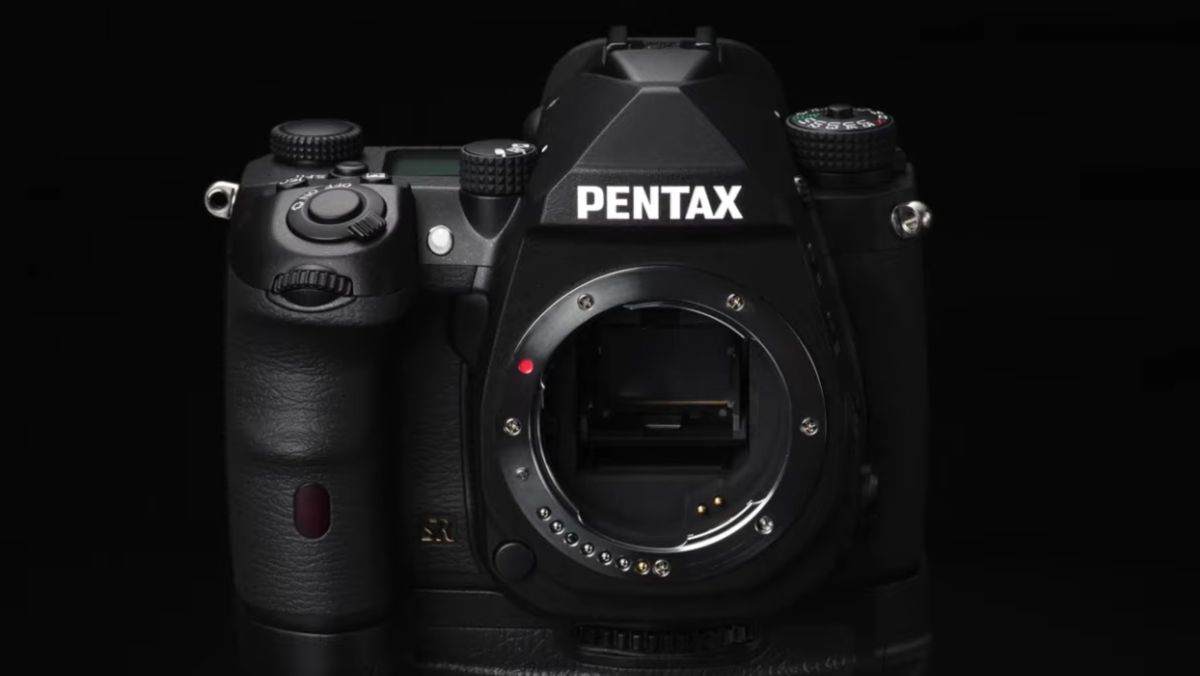 Pentax has returned from the dark to reveal more details about its new flagship APS-C DSLR – and while the news will undoubtedly please hardcore Pentax fans, it felt like the echo of an era mirrorless in today's world World becomes increasingly irrelevant.
Pentax rightfully still has a loyal fan base among those who have appreciated the handling, the modern functions and the excellent price-performance ratio of the DSLRs. For example, the Pentax K-70 offers advanced functions such as IBIS and weather protection at an entry-level price.
However, the pace of the release of the new flagship APS-C DSLR, which was first announced six months ago and has no name yet, shows that it is struggling to keep up with its larger rivals. Canon and Nikon both focus on exciting full-frame mirrorless technology, while great APS-C mirrorless cameras like the new one Fujifilm X-T4 shows that hybrid cameras are increasingly the future.
Not that the new Pentax camera does not sound promising for those who have chosen the K-Mount. In the video, Pentax claimed that it was "the best APS-C format SLR model that Pentax has ever made,"
; and particularly highlighted the impressive-sounding optical viewfinder.
This viewfinder will appear to have a 1.05x magnification, which would mean that it has a viewing angle as large as that of the Pentax K-1 in full screen mode. It's an impressive feature, but it's not in line with the latest advances in mirrorless technology like real-time eye AF and 8K video.
Pentax may have been aware of the limitations of autofocus for moving subjects and also promised in the video that its new DSLR, which will likely be the successor to the Pentax KP, will have "improved tracking of active subjects" and said that this " what is certain is that you will be "pleased" about his AF performance.
Given the global pandemic that is slowing the camera's already glacial release, these features seem to be aimed at the rapidly declining number of photographers who want a still-focused APS-C DSLR instead of a broader, growing audience.
No more time
It is still possible that the new Pentax APS-C DSLR outperforms many of its competitors, both DSLR and mirrorless, in excellent image quality, just like the Pentax KP when it was released.
However, there are broader issues suggesting that it could be too late and too little. In the steadily declining world of DSLR camera sales, Ricoh has only a fraction of Canon and Nikon's market share.
And then there are problems with lenses. To be fair, Ricoh (owned by the Pentax) has announced a new HD Pentax DA * 16-50mm F2.8ED PLM AW lens for its APS-C cameras. In 2019, however, Sigma announced that it would no longer support the K mount, so Pentax cameras would have fewer lens options.
In many ways, this means that Pentax may find it useful to join the L-mount alliance with Panasonic, Leica and Sigma, as this bracket supports both full-frame and APS-C cameras.
However, there was no sign of this in Pentax's recent video announcement, which replaced the canceled CP + show. And while we look forward to learning more about the flagship APS-C DSLR, it feels like a slight anachronism in an increasingly mirrorless world that Pentax once pioneered in cameras like the Pentax Q.
Source link