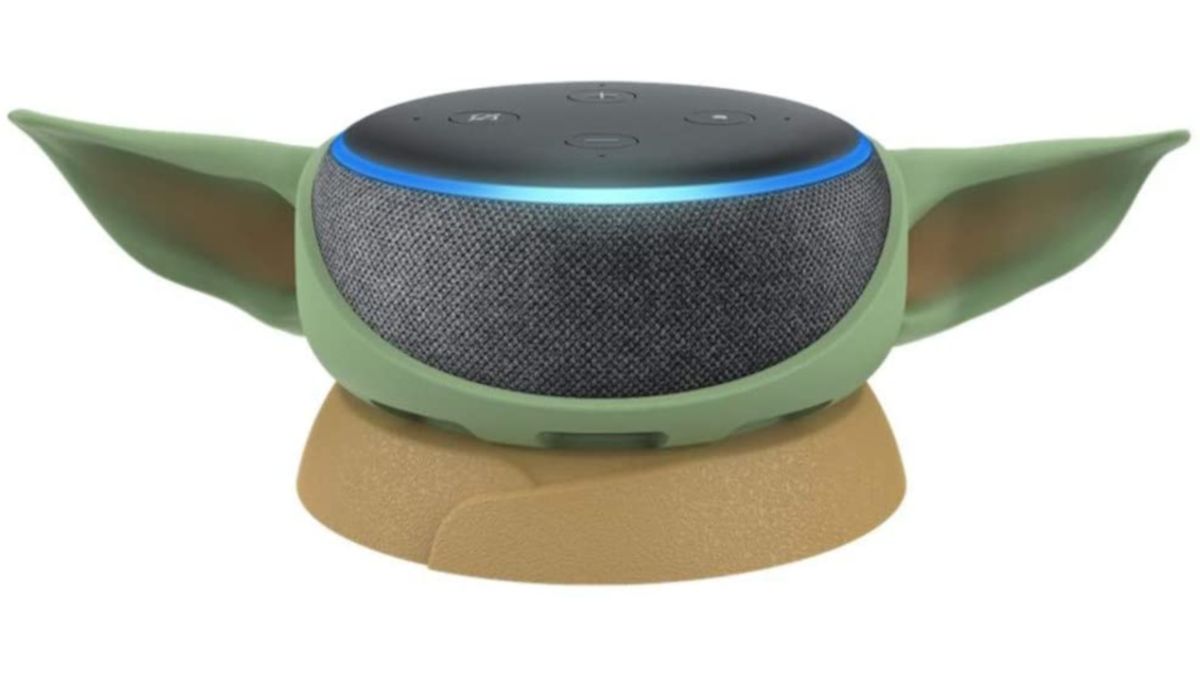 This last-minute deal on a booth from Amazon Echo Dot and Baby Yoda is probably the cutest of all the deals on Amazon Prime Day, but it's only here for a few hours. Get the convenience and control of a 3rd Generation Echo Dot wrapped in the irresistible charm of The Mandalorian's wordless little Yoda, known on the show as The Child.
If you don't already have an Amazon Echo Dot, this is incredible value. The 3rd generation version typically costs $ 40. So you basically get a little discount on the device itself and then maybe the coolest one out there. Speaking of which, it retails for $ 25. Even if you already have an Echo Dot, you can always pair the extra one with the first and spread the music across two ends of your house.
The biggest problem here is that your order will likely not be shipped for about 3-6 months due to high demand. According to Amazon, the fastest delivery estimate right now is between December 4th and 8th, which makes this the perfect Christmas gift for any Star Wars-loving loved one (or for yourself ̵
1; we're not judging).
Echo Dot (3rd generation) charcoal with Mandalorian The Child stand | $ 74.94 $ 38.94 on Amazon
Imagine asking your Echo Dot something and having Baby Yoda respond. You'd be one of the lucky few in galaxies far, far away to actually hear the little guy speak! This deal is as sweet as it is hard to miss. View deal
In case time goes by as quickly for you as it does for me, let me remind you that this deal is only good for a few hours at the time of this writing. Amazon Prime Day is almost over and the next chance for you could To get this Baby Yoda Echo Dot Package is Black Friday, but even then there is no guarantee. Act mighty quick if you can't live without Baby Yoda reading your cooking instructions.
If you want your music to be blasted right into your ears, Apple AirPods are also available for Amazon Prime Day.
Source link