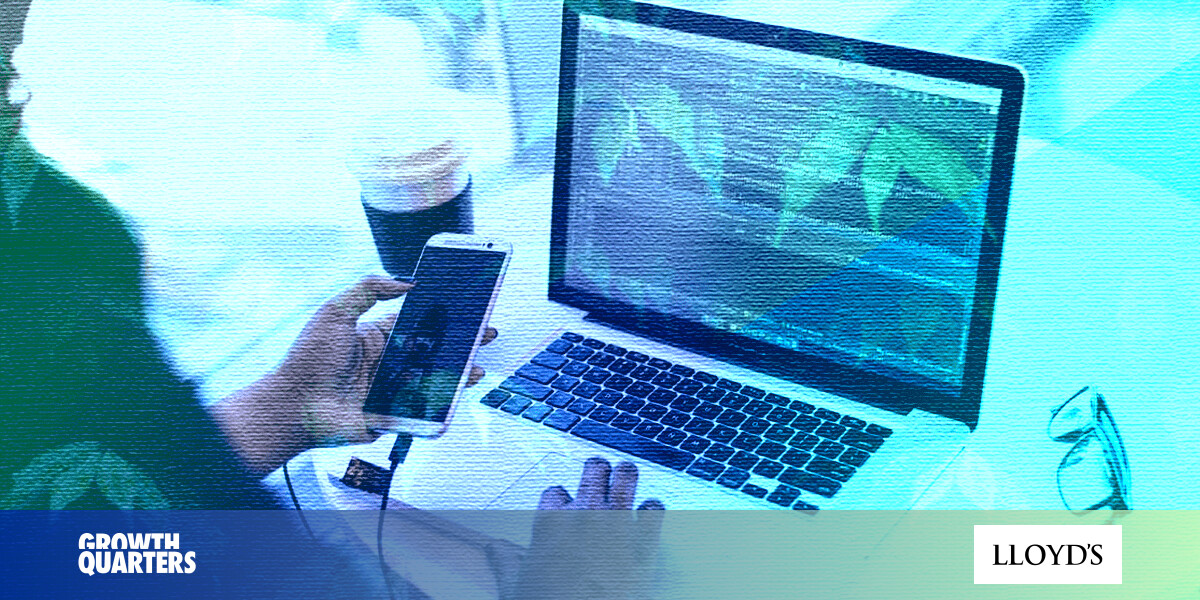 Are you a Mac or a PC? Is there an Android phone or iPhone in your pocket? Read this article in Google Chrome, Firefox, Safari or Internet Explorer? When it comes to technology, we pick all the favorites. Whether motivated by quality, value, brand or social pressure, we tend to take sides and support them again and again.

In recent years, this technology fandom of personal tools has jumped into the business world. The average employee uses it at least 1

0 different software tools. It was inevitable that people would start to tie up.

Workers wear branded t-shirts and stick their laptops with branded stickers. They recommend their favorite apps to colleagues and friends. And they could even leave a job where they can't use their favorite brands.

Google found that Over 50% of buyers feel emotionally connected to the B2B tools and companies that use them – far more than B2C buyers.

As employees develop from tool users to tool attorneys, their tech stack becomes part of their professional identity. And that is the root of a growing problem for managers.

[Read: Why mixing optimism with entrepreneurship can be dangerous for startups]

Overdressed
The growth of the software fandom pretty much corresponds to the explosion of the SaaS market. What was a $ 13.4 billion industry in 2010 is now a $ 157 billion industryone that is is expected to continue to grow rapidly.
There are thousands of tools and companies to choose from that are used by companies in large quantities. The average company used 288 apps in 2019 – an increase of 30% over the previous year.
The goal of this introduction is to empower teams to organize themselves and accelerate decision making across the organization. Few executives expected the new challenges these tools would bring.
As employees break into tools tailored to their role, new software silos are formed. Your work becomes invisible and important information may be stored out of the reach of colleagues and managers. When 451 research asked the managers which task, if automated, would benefit them the most. The answer number one was: "Relevant information should appear when your team needs it."
How can business leaders regain what they have lost in the SaaS tool maze without losing autonomy, productivity and speed?
Don't trust your instincts
Many executives respond to this by trying to regain control of the tools and force all of the company's employees to use the same apps. You choose a project management tool, a chat tool, or a collaboration tool that all employees must use.
While this could centralize information, it can have significant, usually counterproductive, consequences. By restricting an employee's ability to use and work for the tools they value, this part of their professional identity is removed.
This is not an exaggeration. Think about how you would feel if your boss told you to stop promoting your favorite football team and root for your rival. People take these things seriously. You risk reducing employee engagement and satisfaction, which can do both destroy their productivity.
And there is no guarantee that your restrictions will work. About 48% of employees use apps that were not distributed by their IT department. These statistics don't even reflect the new COVID-19 reality, in which most employees had the opportunity to create their own routines using their own software. Try to take that away from you when you return to the office.
This is the software identity crisis. The rapid introduction of SaaS tools has created new silos and new challenges for managers and employees. However, if you try to remove people's favorite tools, you run the risk of having unhappy, under-committed, and unproductive employees.
Building a win-win situation with workflow management
While it feels like a standoff, there is a way for both end users and executives to get what they need. It starts with tool integration.
If you hire a new employee, they must be integrated into the company. They work hard to involve them in social dynamics, help them build relationships with their employees, and generally enable them to be successful.
Tool integration is similar. By connecting your work tools, you expand the functionality and accessibility of the individual tools. As with employees, these tools must work together to be successful.
But integration is just a start. Native integrations are often quite limited, and larger general-purpose integration platforms become another tool on the list that takes time and effort to manage.
To build a real win-win situation, you have to go beyond simple integration and take a holistic view of your workflows.
See where they jump over tools and teams and where they tend to run off the rails. This is your workflow card. This allows you to identify important gaps and bridge them with integration, yes, but also with automation and optimization. By assigning your workflow, you can also gain valuable insights and analyzes into how your team works.
Each of these elements – integration, automation, analysis – can be done in pieces, but this can be difficult and time consuming. To make this a breeze, there is an emerging category of tools that offer end-to-end coverage. We call this workflow management.
analyst Stowe Boyd describes workflow management solutions as "technology platforms that combine the fragmentary processes in different work management tools and enable consistent strategic workflows." With a workflow management platform, you can easily solve both core problems that are at the heart of this software identity crisis.
People want to work on the tools with which they identify

. The workflow management approach encourages users to use their preferred tools and creates systems for the exchange of information between them.

Managers need better insight into the work of their teams.

Through automation, integration and reporting, important information is always available in real time.
When executives are visible and employees use their preferred tools, productivity and engagement follow naturally. This is a potential blessing for your company – Highly committed employees increase the company's profitability by 21%.
"Bring your own tool" is the future of work
Imagine a reality where updates to key initiatives go straight to your favorite tool so they are always in the foreground. Here you can lead company-wide initiatives and stay focused without leaving the same tool. and where your entire team can work in the apps that work best for them (and those on their T-shirts).
The seamless collaboration between previously different technologies is the way of the future. In fact, I believe that in the next ten years, companies will no longer dictate which software their employees will use to do the job. New employees bring their tech stack with them when they join a company, and you need to find ways to incorporate them into your established workflows.
While you might oppose this idea, the potential benefits are huge. No more internal tool debates. No lengthy tool training or onboarding. You don't have to go through complex IT purchasing processes.
They have happy employees who do their best work with their preferred tools.
Published on August 5, 2020 – 08:00 UTC